Keeping you and your home safe
We are committed to making sure you have a home that is safe and well maintained.   
We have a legal responsibility to carry out regular safety checks which are essential to making sure your home is running as efficiently as possible.  
This page will help you find out more about keeping you and your home safe.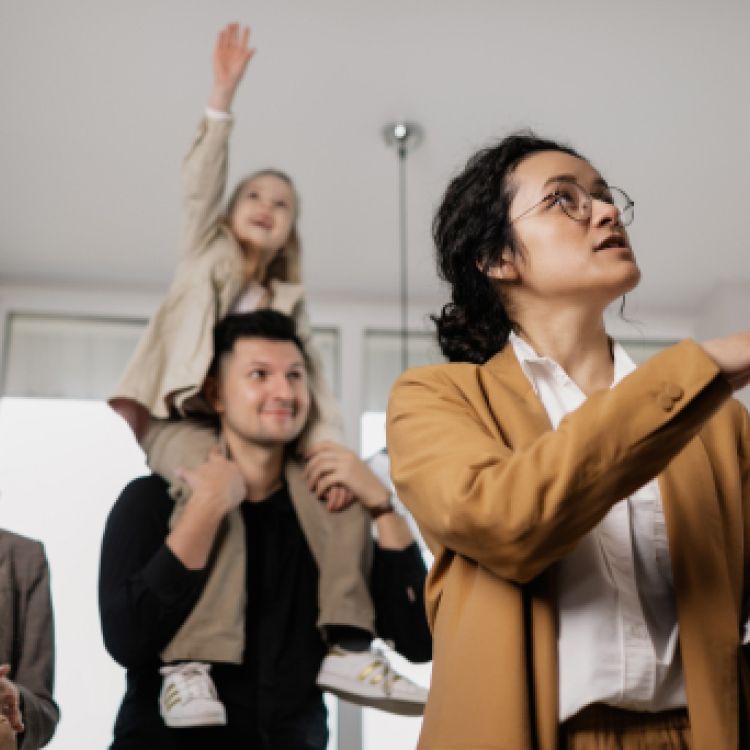 Asbestos is a natural and fibrous material which is resistant to heat chemicals.  Its strong fibres have made it a popular material for building since the 1950s.  It is often mixed with other materials which makes it hard to know if it is present in a home, an asbestos survey can confirm whether the material is present.   
When it was identified as a health risk, asbestos was banned from use in construction in 1999 and strict regulations were introduced around working on this material and its removal. 
What we are doing to keep you safe: 
We have a robust asbestos policy and management plan, and we do asbestos surveys so that we can identify where asbestos is located.
Depending on the risk identified we either manage it or remove it. 
Where asbestos has been identified, we shall take appropriate action where required and continue to monitor its condition. 
Our employees receive training to deal with asbestos and we inform you, our customers, about the risks.   
Only appropriately qualified and competent asbestos contractors are employed by us to carry out work involving asbestos.   
What should I do if I suspect there is damaged asbestos in my home? 
If you think there are materials in your home that may contain asbestos and are damaged or in a poor condition, please contact us on 0333 200 7304.  
We will inspect your home and advise you what the next steps will be.   
To learn more about Asbestos please see A guide to Asbestos.
Image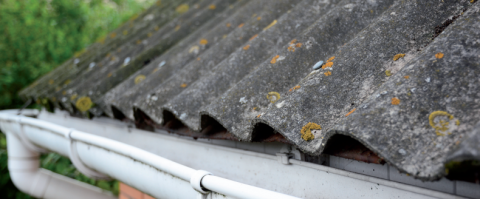 Balconies
If your home has a balcony the following items are not allowed to be kept or stored on your balcony for fire safety purposes -
Barbeques – falling embers from a BBQ can burn items on your balcony and others around you.
Fireworks – never use or set off fireworks of any type from your balcony, this includes sparklers.
Reed fencing – never install reed fencing or other combustible screening.
Outdoor patio heater – you must not use an outdoor patio heater (gas or electric) or a flame pit.
Gas Cylinders or any item containing flammable liquid must not be kept or stored on your balcony.
Cigarettes – do not dispose of cigarettes by flicking them of the side of your balcony.
White and electrical goods – such as fridges and tumble dryers must not be stored on your balcony. They are not suitable for outdoor use and could start a fire.
What you can do to assist to keep yourself safe:
You can keep plants and flowers and a few items of patio furniture, but please keep items to a minimum by removing rubbish and clutter.
To learn more about balconies please see A guide to Balconies and Fire safety.
How to keep your home safe when charging your e-bike or e-scooter
E-bikes and E-scooters are becoming increasingly popular.  Most are powered by lithium-ion batteries.
It's important when charging e-bikes and e-scooters, you do it safely to avoid a risk of a fire starting and putting your family and home at risk. 
Please note: residents are NOT permitted to store or charge e-bike and e-scooters in communal areas as any items left there can block emergency exit routes and create a fire risk.
Safely charging your e-bike or e-scooter
Follow the manufacturer's instructions

Always unplug your charger when its finished charging.

Don't charge e-bikes and e-scooters in bedrooms or where escape routes can be blocked – for example, hallways.

Don't leave your battery charging unattended, when you are out or while you are asleep.

Don't cover chargers or battery packs when charging

Don't overload sockets or use inappropriate extension leads

Don't charge or store batteries in direct sunlight or in hot locations (above 45⁰C)

Don't charge batteries close to combustible materials or hazardous substances.

If your battery can be removed from your e-bike or e-scooter and charged separately, it should be charged on a hard flat surface where heat can disperse and in area with good ventilation.
For more information on how to safely charge your e-bike or e-scooter please visit e-scooters and e-bikes | London Fire Brigade (london-fire.gov.uk)
Maintaining your e-bike or e-scooter
Always follow the manufacturer's instructions for charging and using your product.

Always use the manufacturer-approved battery and charger.

If you need a replacement battery or charger for your e-bike or e-scooter go directly back to the manufacturer or retailer you bought it from to ensure it's safe.

Regularly inspect your product and check for damage or warning signs that your battery might be failing and becoming a fire risk.

Don't attempt to modify or tamper with your battery.
Carbon monoxide
Carbon monoxide is produced when fuels such as gas, oil, coal and wood do not burn fully.  
The most common causes of accidental exposure to carbon monoxide are incorrectly installed, poorly maintained or poorly ventilated household appliances, for example cookers, heaters and central heating boilers.  
Carbon monoxide is a poisonous gas that has no smell or taste. Breathing it in can make you unwell, and it can kill if you are exposed to high levels.  
What we are doing to keep you safe: 
We will ensure homes that are fitted with fossil fuel burning appliances (such as gas and oil boilers, solid fuel burning appliances but not cookers) are fitted with a carbon monoxide detector. 
Where fitted, we will carry out a check of your carbon monoxide detector during your heating service.  Defective alarms will be replaced.   
We will respond to reports of a carbon monoxide alarm activation as an emergency and if required replace the detector. Depending on the situation one of our gas officers may attend and carry out an inspection to assess the fault. This may be escalated to our procured gas consultants to carry out a more thorough investigation where required. 
What you can do to assist and to keep yourself safe: 
Do not damage or remove carbon monoxide detectors from your property – they are there for your safety and can save you and your family's lives. 
Report issues or activations promptly. 
Do not cover vents, they are there to ensure effective ventilation to prevent build-up of fumes.  
If your alarm bleeps intermittently this may indicate a battery low fault or an alarm memory fault, which needs attention.
If you have any alarm issues you are not sure about, please contact us on 0333 200 7304. 
Image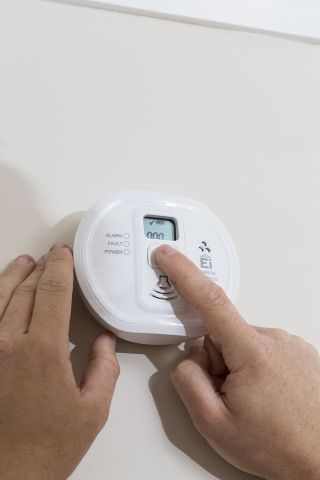 Household candle fire safety 
Top Tips
Never leave lit candles unattended.  
Put burning candles out when you leave the room, and make sure they're out completely at night before you go to bed and not still smouldering, this includes incense and oil burners.  
Always put scented candles in a heat resistant holder.  These candles are designed to liquify when heated to maximise fragrance – hot liquid will scald. 
Place your candles carefully, always keep candles away from children and pets – clothes, hair and fur can catch fire in an instant.  
Never use a candle in a child's bedroom.  
There's a lot of heat above a burning candle.  If you put it under a shelf or other surface, then it can burn the surface.  Make sure there is at least 1 metre (three feet) between a candle and any surface above it.  
Many festivals and special events use candles – whether you are celebrating Diwali, Halloween or Bonfire night remember to extra take care with candles.  
You increase the risk of fire or injury if you move a candle while it is lit. 
Don't let anything fall into the hot wax and leave them to cool down before you try to move them. 
Consider using battery operated candles, they are much safer than wax candles; you can leave them unattended & you don't have to worry about children & pets knocking them over. 
If you doze off while a flameless candle is on, it's not a problem, you can also use them outdoors and they're great for pumpkins!  
Image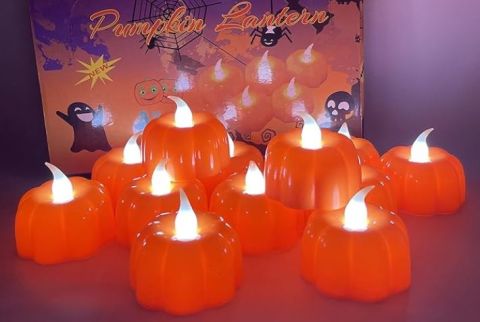 Damp and Condensation Mould
Damp and condensation mould is not one thing, they are two separate things, but are both potential hazards under the Housing Health and Safety Rating System. 
We have systems in place to ensure that our homes are free from hazardous levels of damp and condensation mould, and to identify and deal with cases promptly and effectively.
We have a dedicated area on our website here  where you can learn more about damp and condensation mould and how it can be managed by both Platform, the Landlord, and you our customer, to work together in partnership.  
Click on the link below to find out how to report it, how you can help prevent it and what we can do.
Electrical Safety
We need to carry out regular electrical inspections and tests because electrical installations deteriorate due to issues such as damage, wear and tear, corrosion, excessive electrical loading, ageing and environmental influences.    
Electricity is a major cause of fires, and electricity can cause injury such as electric shock, burns and falls.  
What we are doing to keep you safe: 
We will carry out an electrical safety check on your home periodically and undertake any works identified during the check promptly. 
We will carry out an electrical safety check every 5 years in communal area of all blocks and undertake any works identified during the check promptly. 
Where applicable, carry out an electrical check as part of major works on your home. 
Ensure every property has a safety check when it is void (empty) and undertake any required works prior to the property being let. 
Maintain a register of all electrical checks carried out to ensure the effective management and monitoring of the electrical safety process. 
Ensure any Platform Operative or contractor undertaking works in Platform's homes are properly electrically qualified for the works they are undertaking. 
Tips for Loss of power 
Here are a few things to try before you call to report a fault:  
1. Check your trip-switch or fuses to make sure you do not have a fault with an appliance: 
If the trip switch is on, turn the switch off and back on again. 
If the supply is not restored, push the "test" button. If the switch trips, there is a fault with one of your appliances. You should then turn off all appliances and turn the switch back on. Now switch your appliances on one by one and if the power trips when you turn on an appliance, that is the faulty appliance. It may be as simple as a light bulb needs replacing. 
2. Check with your neighbours, if they are having a problem, it may be a power cut. You should call your electricity supplier to advise them, and to ask if they are aware of the problem and how long the power may be off for. 
Please see our Maintaining Electrical and Lighting in your home video here.
Did you know that you can also check to see whether any electrical appliance you have in your home is subject to any safety recalls?  You can sign up for free alerts at -  https://www.electricalsafetyfirst.org.uk/  
Image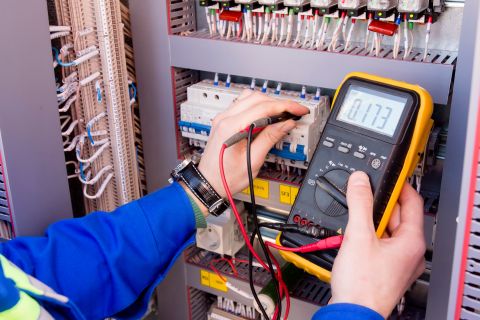 Fire Safety
Each individual home will have the required levels of smoke and heat alarms installed, as identified by current legislation, or identified by the fire risk assessment (where applicable). 
Communal fire alarm systems in blocks of flats or schemes will be tested weekly by a member of our team or contractor and serviced periodically by a certified professional company/partner. 
Fire extinguishers and blankets in communal areas of specialist housing blocks and Houses in Multiple Occupation will be visually checked weekly and serviced annually. 
Please do not tamper with fire doors – they could save your life. 
If you live in a block with a communal area, we will carry out regular inspections to make sure that they are kept clear of combustibles and obstructions and other fire safety features within the building are in place and working correctly.  In addition, a regular Fire Risk Assessment will be undertaken. We will also carry out regular inspections of fire doors to identify issues and log repairs as required. 
What you can do to keep yourself safe:
Let us know if you have a hearing issue which may make it difficult for you to hear an alarm - we can help you obtain specially enhanced equipment. 
The major causes of domestic fires are cooking, candles, smoking, heating and use of electrical gadgets.  Fires can start suddenly and spread quickly, damaging your home and belongings and putting lives in danger. There are a few simple steps you can take to prevent a fire from starting: 
Check your smoke alarm at least monthly to make sure that it's working.  
Don't leave chip / food pans unattended. 
Do not smoke inside the property. 
Be careful not to overload electrical sockets.  
Use chargers for devices (e.g., mobile phones, laptops, e-bikes, mobility scooters etc) supplied by the manufacturer of the device. Cheap replacements have an increased risk of catching fire. Unplug chargers when not in use - always unplug them overnight.  
Close living room and kitchen doors at night. In the event of a fire this will help to hold back smoke and flames giving you vital time to escape or call for help. 
Keep matches out of reach of children. 
Keep portable heaters away from curtains and furniture. Only use the type with safety cut out which will turn them off if they should fall over. 
Never dry washing in front of an open fire. 
Ensure your furniture is fire retardant and keep combustibles away from any heat source. 
Keep an eye on lit candles - they should be in an appropriate holder, away from flammable items e.g., curtains, and kept out of reach of children and pets. 
Fire safety in Communal blocks 
If you live in a block with communal areas, there are a few other things you need to think about. 
Keep communal corridors, electrical cupboards or other areas like under stairs, clear. 
Report issues of fly tipping, unauthorised storage, issues with door entry systems and any other communal issues promptly. 
Keep communal doors closed and do not wedge them open as this could affect the security of the block and/or allow fire to spread more easily. 
Keep bin stores tidy and take excess rubbish, unwanted household items to the recycling centre or tip. 
Fire Doors in communal blocks
We have a legal responsibility to reduce the risk of fire spreading within our buildings.   
Fire doors play an essential part in reducing this risk and saving lives. 
Fire doors keep the fire or smoke in the room or 'compartment' in which it stated.   
They help stop it from spreading to other areas of the building.  
Flat entrance doors and common area fire doors are an integral part of the building's passive fire protection system.  They also protect your escape routes. 
To ensure fire doors prevent the spread of fire for a specified time, you must: 
Keep fire doors closed. 
Ensure doors, accessories, and self-closing devices are not tempered with. 
Report any faults or damage to the doors immediately please contact us on 0333 200 7304. 
What's your plan?  
Even with care, fires can happen. They can spread quickly, so you need to have a plan of how you would get out of your home, and make sure that everyone who lives there, as well as any visitors, are aware of it.   
You should check your route regularly to make sure that it's clear. If you live in a flat with access to a communal area then you should check the fire action notice and fire safety poster regularly, these are displayed in the notice board near to the main entrance of the block. 
Image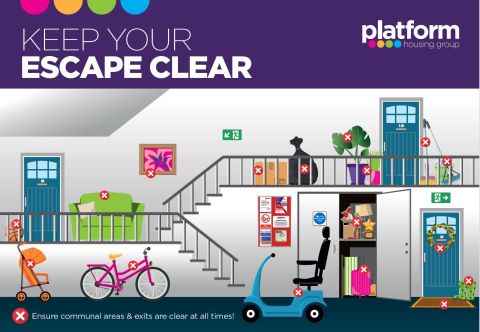 Gas safety
Landlords must ensure that all gas appliances, flues and pipework within their properties are safely maintained and checked at least once a year.  This is to ensure your home is safe to live in.
If gas appliances are not inspected and serviced regularly, they can deteriorate and become dangerous, leading to serious injuries and potentially life-threatening situations. 
What we are doing to keep you safe: 
To ensure that gas appliances remain in a safe condition, we have a legal obligation to undertake a gas safety inspection on an annual basis, this must be completed before the anniversary date expires on the previous Landlords Gas Safety Record (LGSR).  
Platform Property Care (or a nominated gas safe registered contractor) will make contact with you to arrange to carry out the gas safety check each year prior to the anniversary date.  The gas inspection will look at all gas appliances, smoke detectors and (if fitted) carbon monoxide detectors in your home to check they are working correctly.  We will repair any appliance that we own and are responsible for. 
As part of the annual service visit, we shall also undertake a visual inspection of any gas appliance and/or flue within the property that we do not own - if there is a problem with an appliance that belongs to you, you will be advised at the time of inspection, however, we will not undertake the repair on your behalf. 
A copy of the LGSR will be sent to you within 28 days of the completion of the visit.  We encourage customers to keep this safe for future reference. 
What you can do to keep safe:
It is vitally important that you allow us access to complete these safety checks as they are a legal requirement.  Failure to do so may not only pose a risk to the health of yourself, your family and visitors to your home, but failure to engage in the servicing process, may place your tenancy at risk as enforcement action will be taken to ensure that we gain access to the property. 
As well as undertaking annual service visits, we shall also arrange for any repairs to be undertaken on any gas appliances that we are responsible for.  We encourage you to report any repairs or issues that you may have with your appliances as soon as possible so that we can arrange for an inspection to take place and rectify any issues. 
All of our gas engineers are Gas Safe registered, ensuring that they are competent and qualified to work on any gas appliance. 
Please click here if you need to change your annual gas service.
If you think you have a gas leak 
Open all doors & windows.  
Do not turnoff or on any electrical items or switches. 
If any gas appliances have been left on, turn them off. 
If the pilot light is still on and your gas appliances are all off, there may be a leak. 
Turn off the gas at the mains. 
Phone the National Gas Emergency Number immediately on 0800 111 999.  (This is a free phone number unless you are calling from a mobile phone).   
If you have a problem with your boiler, please take the following steps before calling to report a fault:  
If you have a pre-pay meter, check it is in credit. 
Check there has not been a power cut and there is power to appliance. 
Check to see if the pilot light has gone out. 
Please try and reset the boiler - if you do not have an instruction manual, contact us and we will send you a copy.  
Check the pressure gauge on the boiler when system is cold; it should be between 1 and 1.5 bar. Generally, this is indicated by a green zone on the gauge. Do not overfill past the green zone or 2-bar level. Check that the boiler has not been turned on to hot water only settings or on to a timer. 
If you have a thermostat, check that this is set to the correct temperature or select 30 degrees to test the boiler. You can then adjust to a comfortable temperature once the boiler is running. 
In cold weather your condensate pipe that comes from your boiler to the outside of your property can become frozen. Further information on frozen pipes is available here. 
Please see our Maintaining your gas and central heating in your home video here.
You can download our Annual Gas Safety Check leaflet here.
Image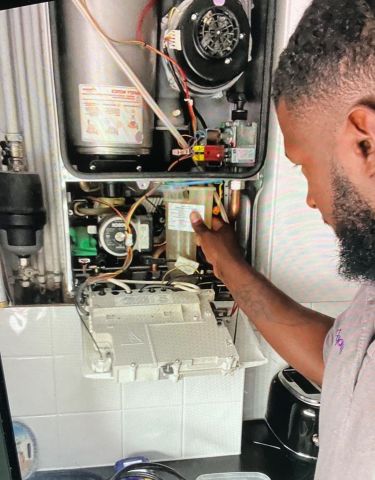 Household Safety
Each year, more people are killed or injured by accidents in the home, than any other type of accident.  
Here is a checklist to help remind you to avoid some of the more common household safety risks: 
Keep floors and floor coverings in good condition. 
Replace used or broken light bulbs at once. 
Keep stairs well lit. 
Use non-slip polishes and mats. 
Do not put mirrors above fires or log burners, as this could encourage people to stand too close to the fire.. 
Keep children away from cookers and turn pan handles away from the front of the cooker. 
Keep all medicines and cleaning products out of children's reach. 
Avoid long flexes and replace worn flexes immediately. Keep flexes away from cookers. 
Do not mix toilet cleaners and bleaches as this can cause harmful gasses. 
Do not leave matches or lighters around if there are young children about. 
Legionella
Legionella is hazardous bacteria that can be found in water. In a residential property, Legionella can grow in water stored at temperatures between 20°C and 50°C degrees. If swallowed or inhaled, water containing Legionella may lead to Legionnaires' disease or legionellosis – an infectious and potentially fatal form of pneumonia.  
You can reduce the risk within your home by following simple steps, some of which are detailed below. 
To help minimise any impact we would like to encourage you to take these basic steps to maintain good water hygiene:  
Leave any insulation fitted around your hot water cylinder, cold water storage tank and pipework in place. This will help keep your hot water at the right temperature and will also make your system as efficient as possible saving you money on your hot water bills.  
Allow us to undertake inspections, servicing and maintenance on equipment installed at your home to ensure its running as safely and efficiently as possible.  
Do not change the settings on your boiler or hot water system.  
Ensure all taps and the shower in your home are used regularly (at least once a week).  
Please clean and de-scale all taps at least once every 3 months.  
Please clean, de-scale and disinfect your showerhead at least once every 3 months. Please ensure that it is clean and fully rinsed before using it again.  
If you use a garden hose or water butt, remember to flush these out so any stagnant water is removed.  
If you go away on holiday, when you get home, run all the taps and shower in your home for at least 3 minutes and keep away from the water while it is running.  
If you find any issues with the water (temperature and/or discolouration) please call the Hub 0333 200 7304 or alternatively log into the customer Portal and report it straight away.  
The symptoms of Legionnaires' disease are like the symptoms of the flu: 
High temperature, feverishness and chills;  
cough;  
muscle pains;  
headache; and leading on to  
pneumonia, very occasionally  
diarrhoea and signs of mental confusion  
If you develop the above symptoms and you are worried that it might be Legionnaires' disease, see your general practitioner. 
To learn more about Legionella please see A guide to Legionella. 
Image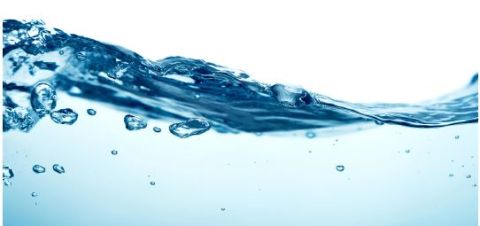 Lifts and Stair Lifts
We have passenger lifts and stair lifts, located communally within our blocks and within our customer's homes.
These lifts are essential for providing customers with access to and in their homes.  
What we will do to keep you safe: 
We have a duty of care to ensure the lifting equipment is kept and maintained to a safe standard for use. 
Carry out regular LOLER (Lifting Operations & Lifting Equipment) inspections and servicing visits of our lifts and ensure any works identified during these checks are carried out promptly.  
Respond promptly to reports of people becoming trapped in lifts. 
Respond promptly to reports of issues affecting use and operation. 
What you can do to assist and keep yourself safe: 
Follow the instructions that will be displayed on each individual lift. 
Please follow the weight restrictions that will be displayed. 
Promptly report issues or concerns affecting any lift. 
Allow access to our contractors to maintain lifting equipment. 
We need your assistance: 
Do you have a stair lift, hoist, step lift or through floor lift (or another type of adaptive lift) installed in your home, that hasn't been checked or serviced in the past 12 months? If you do, then please contact us on 0333 200 7304. 
Image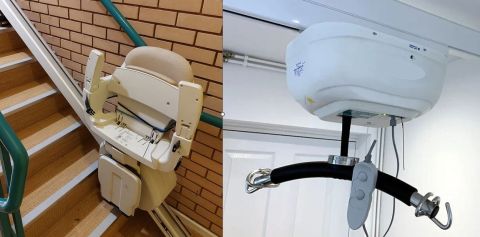 Lofts
Loft spaces should always be kept clear and no personal items stored.
If work needs to be carried out, it's essential our Repairs and Maintenance team can access the space.
Pest Control
Common pests which can be found in and around the home include rats and mice, wasps, fleas, bees, and bats. 
Rats can spread disease such as Weil's disease, salmonella and rat bite fever.
Mice are a nuisance and can cause considerable damage to plumbing (causing flooding) and cabling (causing fires). 
Pest control is the customer's responsibility, please do not put yourself or others in danger, call a Pest Control Specialist if required.
Radon Gas
Radon is a radioactive gas which affects a small number of our properties. You can't see, smell or taste it and it requires special equipment to detect it. It comes from the rocks and soil found everywhere in the UK.   
The radon levels we breathe outside are extremely low but can be higher in certain areas inside due to a lack of ventilation under the floor.  
What we are doing to keep you safe
We are committed to monitoring homes in areas which have been identified as having potential risk of radon. We follow the official guidance from Public Health England who are responsible for monitoring Radon throughout the UK, as well as guidance from www.ukradon.org.  
We actively assesses and monitor levels of radon across our stock, helping ensure that any action that is needed is taken to keep customers safe. 
We ensure properties in identified areas defined by UK radon maps, are tested to ensure adequate ventilation is available to reduce the risk to an acceptable level. 
We will let you know of any identified radon risk in your location requiring further investigation. 
What you can do to assist and keep yourself safe:
 If your property has been identified as being affected by radon: 
Allow any mobile monitoring equipment to be installed in your property for a small period until returned for analysis. 
Do not block any ventilation installed in your floors or walls - these are designed to allow any potential gases to escape into the fresh air. 
 If you have any questions or concerns about Radon, please contact us on 0333 200 7304. 
Smoke Alarms
What are PHG doing to keep you safe: 
We will carry out a check of your smoke alarm during your heating service. Where a fault is found a temporary alarm will be left in place until the repair can be carried out.  
What you can do to keep yourself safe: 
Do not remove alarms fitted by Platform.
Check your smoke alarm at least monthly to make sure that it's working. 
If your alarm bleeps intermittently this indicates a battery low fault or an alarm memory fault, which needs attention (contact us if you need help with this).  
If your alarm bleeps continuously this is an activation that requires immediate action to stay safe - evacuate your home immediately and gather at your designated meeting spot according to your family's emergency escape plan. Call 999 once safely outside and do not return back into your home until cleared.. 
Never disconnect the alarm if it goes off by mistake. 
Vacuum the grill area of the smoke alarm every 12 months. 
Never cover smoke alarms. 
Report any issues to us or any concerns you may have.  Please contact us on 0333 200 7304. 
Image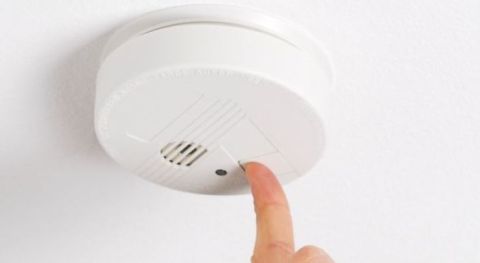 Ventilation Systems
Some of our homes have ventilation systems installed. Ventilation systems assist in pushing out stale air from your home and replace it with fresh filtered air.
Some systems also keep heat, that may otherwise be lost, and recirculate it within the living areas of your home.  
There are differing types of ventilation systems that may be installed within your home and to ensure they continue to run efficiently they should not be switched off and should be serviced.  
The systems that you may see installed that require servicing are either Mechanical Ventilation & Heat Recovery (MVHR) or Positive Input Ventilation (PIV) systems.  
We need your assistance: 
Do you have a Mechanical Ventilation & Heat Recovery (MVHR) system installed in your home that hasn't been serviced in the last 12 months? 
OR
Do you have a Positive Input Ventilation (PIV) system installed in your home that hasn't been serviced in the last 5 years? 
If you have; please contact us on 0333 200 7304 as we need to know. 
Image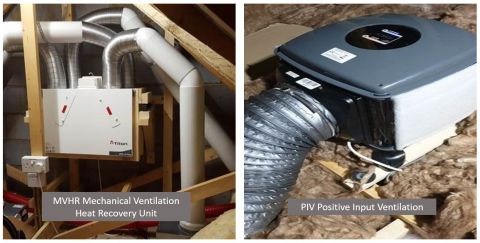 If you require further information on any of the above please contact us on 0333 200 7304. 
For information on what your repair responsibilities are please click here.
Platform Housing Group is a Corporate Partner Member of The Association of Safety and Compliance Professionals (ASCP) 2024.