Proud to be Platform
Here at Platform we have four key values and behaviours that are part of our Bring Your Best framework.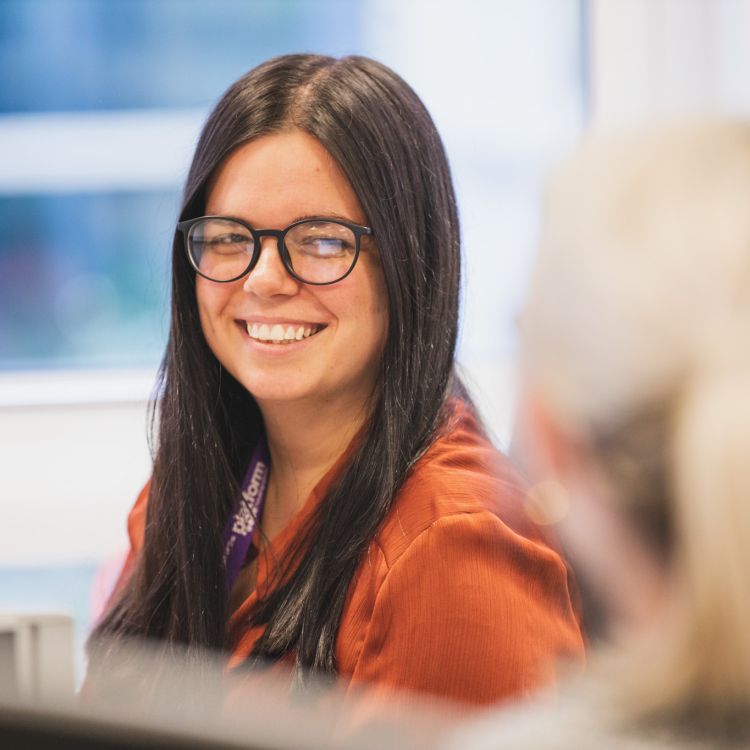 Bring Your Best
Our values provide us with the blueprint to make a fundamental difference to everything we do – every day. They ensure that we are all moving in the same direction - we are all ultimately working as One Team towards the same goals and objectives. Our values are 'how' we are going to get there together and if our values connect with you, we would love for you to join us.
#proudtobeplatform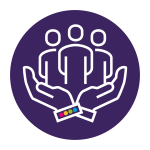 People Matter
We put colleagues and customers at the heart of all we do. Valuing difference, we are free to challenge each other and are open and honest in our relationships.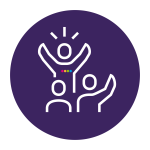 Own It
We say what we'll do and then we do it. We listen, understand and are empowered to make decisions. We look for our own ways to learn and adapt and focus on what we can do.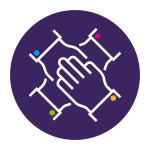 One Team
We are connected, collaborative and in it together. We want everyone to reach their potential and be the best they can be. We actively support each other to make this happen.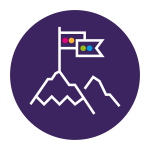 Be Brave
We are curious and courageous. We look for better ways to do things, are comfortable trying them and learn quickly. We are not afraid to stand out from the rest and celebrate our successes.
"When I became unwell with my mental health my manager was very supportive and understanding. I made use of the counselling sessions available through work, which I found extremely helpful. When I returned to work, small adjustments were made that allowed me to feel comfortable enough to continue my full job role. Since then my mental health has improved and because of my positive experience I have felt comfortable enough to open up to the whole company about my experience with mental health."
Equality and diversity: a fair working place
We are strongly committed to ensuring that equality of opportunity, valuing diversity and culture of inclusivity are key principles in our business.
We have a legal duty to eliminate discrimination, advance equality of opportunities for all and work hard to foster good relations between people representing different groups.  Put simply, we want to make sure everyone gets a Fair Deal.  
We work to do our best to treat everyone with fairness regardless of their background and support both our colleagues and customers to succeed in what they want to achieve. Our duty includes standing up against prejudice, intolerance and acting when people are bullied or harassed. Our organisation communicates a zero tolerance approach to discriminatory attitudes or practice from colleagues, partners, contractors, suppliers, customers and from individuals in the communities in which we work.
We aim to build a workforce that reflects the communities we work with. We always recruit and retain the most talented people for any role, regardless of age, disability, gender identity and gender expression, race, religion or belief, sex or sexual orientation. We have diversity staff groups that help us to develop a culture of inclusivity. 
You can find out more about Diversity and Inclusion at Platform in our EDI Strategy.
Our HR policies also support inclusivity with a family friendly approach to flexible working and a zero tolerance to any kind of harassment, bullying, victimising or discrimination. We're also are a member of Investing in Ethnicity
Image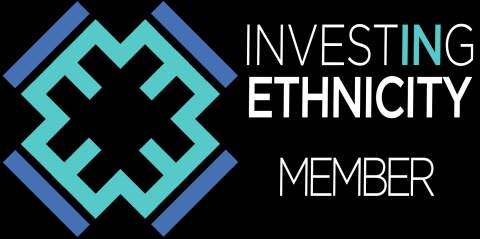 Learning and Development
At Platform, we are a people business and we want to be known for investing in futures – whether this is learning and qualifications that open up choice and mobility, investing in our rising stars as a key part of how we manage talent and growing our own or whether it's opening up learning as creating social value so that we can pay it forward.  We want you to play a key part in designing what the future looks like for you, your teams and our customers – we will make sure that you are prepared for now and for the future. 
Diversity and Inclusion is a strategic priority here and we want to make sure that the learning we provide continues to build an inclusive place to work.  This is not about one-off training, it's so much more than that.  We commit to developing people by understanding your strengths because we want you to understand how by being yourself, you can thrive with us.