Managing your Shared Ownership, Leasehold or Freehold Property
In this area you can find essential information to help you manage your shared ownership, leasehold or freehold property.
If you're interested in purchasing a shared ownership home, click on the link below.
Buying a Home Ownership Home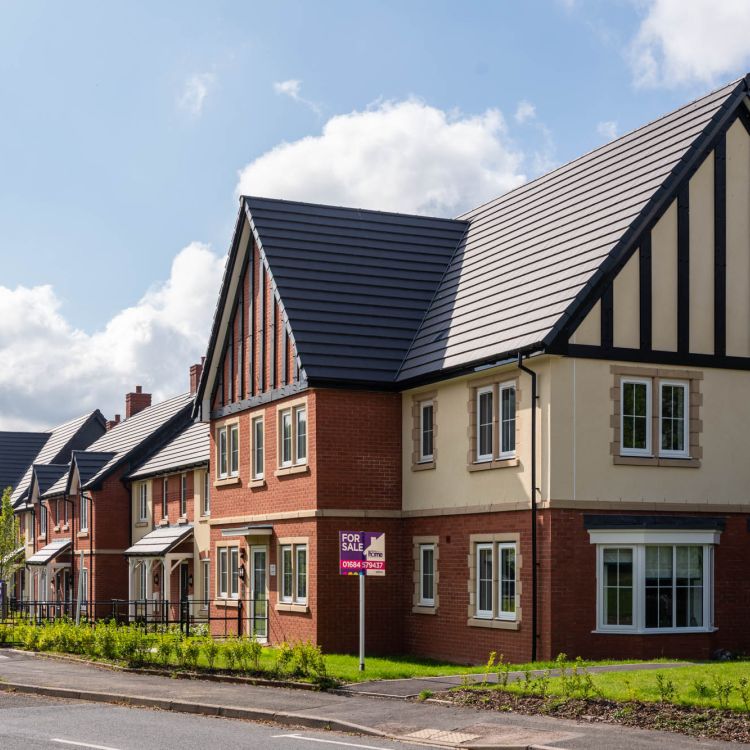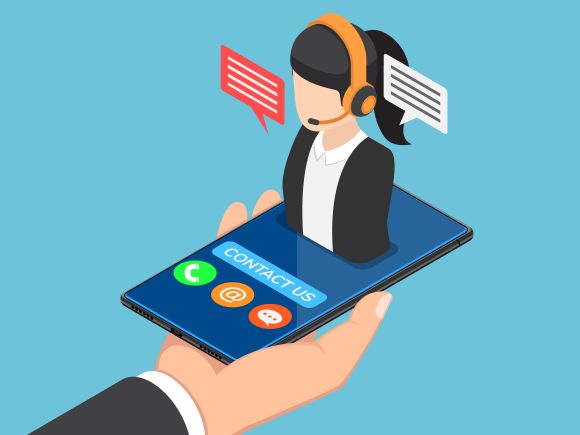 2022-23 Service Charge Year end accounts
The 2022-23 Service charge year-end accounts have recently been sent out to shared owners, leaseholders and freeholders.
These end of year accounts, list the actual costs that Platform has incurred to provide services to you, as to date you will have been paying estimated service charges costs.
You can pay any outstanding service charges to us or ask us any questions about your end of year accounts, by:

Calling:     0333 300 730
Emailing:  info@platformhg.com
Paying Rent and Service Charges
All rent and service charges are payable in line the requirements of your lease agreement. For most shared owners and leaseholders payment is due on the 1st of each month.
It's important that you pay on time and in full, so that your home is not at risk.  If you have any problems paying your rent and service charges, please contact us as soon as possible so that we can help. Call our Customer Hub on 0333 200 7304 or email info@platformhg.com.
Shared Ownership Transfer of Equity
During the course of your shared ownership lease you may wish to transfer or assign the ownership of the property to increase or reduce the number of registered owners. To facilitate this, your solicitors must contact us by emailing info@platformhg.com or phoning our Customer Hub on 0333 200 7304  for confirmation on what is required under the terms of the lease and our administration fees.  Please note that your rent account must be clear when the property is assigned or transferred.
If you wish to become the sole owner of the property and do not have a mortgage, you must be able to demonstrate to us that you are able to meet all the outgoings related to the property.
If you have a mortgage you will need to obtain consent from your mortgage lender to remove the outgoing shared owner from the mortgage.  If the terms of the new mortgage vary, please supply a copy of the new mortgage.
Buildings Insurance
In most instances, we are obliged to insure the buildings that leaseholders and shared owners live in and you pay us for providing this cover.  If there is a managing agent for your property they may provide this insurance so please check with them for confirmation.  If you are unsure who insures your property please contact us.
Image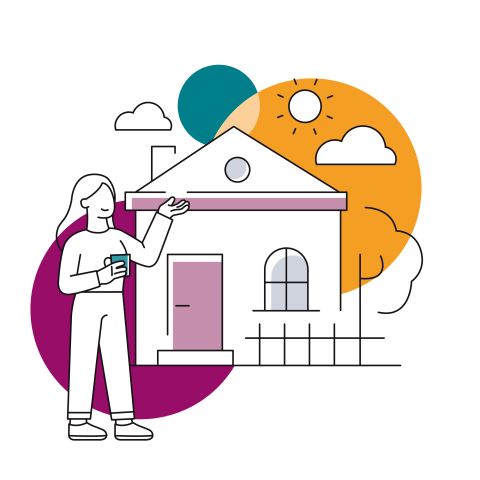 To view a summary of our buildings insurance cover please download our Buildings insurance Summary of Cover pdf.  The buildings insurance is administered by Arthur J Gallagher Insurance Brokers Limited, 27 - 30 Railway Street, Chelmsford, Essex CM1 1QS.   If you need to make a buildings insurance claim please telephone them direct on 01245 341217.
Insuring your personal possessions
Please note:  We do not insure the contents of your home and you should make your own arrangements to protect your personal possessions
If you want to make changes to your home, please check your lease first.  You don't need permission to carry out simple changes such as redecoration but you may need permission to carry out anything more complicated which may alter the structure of your property, internally or externally.  Permission for replacing your kitchen or bathroom is included in this.
Some leases expressly ban you making structural alterations or additions to your home so it is important that you check your lease before planning any changes.
As well as our consent, you may also need to get planning permission from the local planning authority. You may also need approval from Building Control, including a Building Notice.  For this reason, before applying for our consent, we recommend you contact your local council's Planning and Building Control departments.
If you live in a house, under the terms of your lease all internal and external repairs and maintenance are your responsibility.
If you live in a flat your lease will set out in detail what repairs and maintenance you are responsible for and what repairs and maintenance Platform is responsible for.  Generally, you are responsible for any internal repairs and maintenance to your flat and we are responsible for external and structural repairs to your block and repairs to any communal areas or facilities.
Major Works
We will sometimes need to undertake major work such as improving security to buildings, re-roofing, repainting or replacing windows, maintaining the brickwork, balconies, communal and external areas.
Consultation on major works – section 20
We cannot carry out major works to buildings that will cost any one leaseholder more than £250, without first consulting leaseholders.  If we do not consult then we may not be able to recover all our costs.
Consultation on long-term agreements – section 20
Platform cannot enter into agreements or contracts over 12 months where any leaseholder will have to pay more than £100 per year without first consulting leaseholders.  If we fail to consult we may not be able to recover all costs.
Section 20 notices
At some time, you may receive a Section 20 consultation notice from Platform.  This will be to give you advanced notice of proposed upcoming works that are planned to your building or estate.
This will be the start of a consultation process where you will be provided with relevant information (type of works, reason for them being carried out, anticipated costs) and given the opportunity to give us your opinions on the planned works and costs.
The type of notice you receive will be determined by the anticipated cost of the works and whether or not Platform plans to use a contractor that it is already in a long-term agreement with.
In some circumstances you may be able to nominate a contractor that you would like us to consider. If they meet the requirements of our procurement policy we will include them in the list of contractors that we ask to give us a quote for the works.
If you have recently purchased a newly built property from us you will have been advised of the length of the Defects Liability Period for your home by your Sales Consultant.  The Defects Liability Period is the length of time that the builder is responsible for repairing certain faults and problems. 
If you discover a fault please report it to us by phoning our Customer Hub on 0333 200 7304.  If the builder is responsible we will ask them to put it right.  If you are responsible for it, you will have to pay for any repairs and maintenance.  The contractor who built your home will contact you to arrange a time to visit your home and sort out the problem.  Some defects may not be put right straightaway – but we'll tell you if there is going to be a delay and why.
On 21st July 2020 the Law Commission published proposals to change the lease extension and enfranchisement process.  Whilst this does not take effect yet and we have no information as to how these proposals will be implemented or law changed, we recommend that you review the Law Commission page before proceeding with any application.  If you'd like to discuss the proposals or the current legislation and Platform's approach, please do contact us.
As your lease term decreases, there are associated negative implications that you should be aware of.  This can include difficulties in selling or re-mortgaging as well as the decreasing value of the property itself.
However, as a leaseholder or shared owner, you may have the opportunity to add a further 90 years to the existing term of your lease. This is known as a lease extension. A premium will be payable to Platform to do this.
The potential benefits of extending your lease now include the following:
Easier to re-mortgage – mortgage lenders are more willing to lend on longer lease terms.  Where there are less than 80 years remaining, it may be deemed that there is inadequate security for the loan.
Easier to sell – a short lease is likely to make the property less attractive to potential buyers
The value of your home is protected – the value of the property would fall when the remaining lease term is low as the asset is diminished
Premium payable will increase over time – the increase in the premium is two-fold:
In general terms, the greater number of years left on the lease, the cheaper the amount payable to extend it
If house prices rise in the future, the premium rate would subsequently increase as well
A lease extension application can be made through the statutory route or the  voluntary route (depending on the circumstances).  The difference between the two is:
Statutory Lease Extensions
You must be both a 100 per cent leaseholder and have owned the property for at least two years.  If you are a shared owner you can't have a statutory lease extension and will need to go down the Voluntary Lease Extension route.
Voluntary Lease Extensions
You can be either a 100 per cent leaseholder who has owned the property for less than two years or a shared owner.
You can get more information on lease extensions and apply for a voluntary or statutory lease extension by emailing info@platformhg.com or phoning our Customer Hub on 0333 200 7304.
If you would like some independent legal advice you can get this from the Citizens Advice Bureau, a housing advice centre or a firm of solicitors.  The Leasehold Advisory Service (LEASE) can also provide advice.  LEASE is an independent, government back organisation that provides information and advice on leasehold matters.
Please note fees may apply, please see Admin Fees at the bottom of this page.
Sometimes we are not the owner (freeholder) of your building and services may be provided by an external managing agent on behalf of the owner (freeholder).  In these circumstances the managing agent manages and controls all the communal repairs and maintenance to your building/estate and their services, like cleaning, may vary from those provided by us.  We will monitor the services provided and take up any issues with the managing agent on your behalf.
The freeholder (owner) may charge Platform a ground rent and we may pass this charge onto you.
The service charge budget will be set by the managing agent.  We will analyse the budget carefully and challenge as necessary.  The charges levied by the managing agent may be more than we would levy if we were managing the building/estate.
Unlike Platform, the managing agent will set a management fee that covers their costs and makes them a profit.  We will also include a fee on top of the managing agents bill to cover our costs, as well as an audit fee to cover the costs of producing annual accounts.
If we are not responsible for insuring the building you live in, you'll need to contact the managing agent to make a claim.
Administration fees are charges for a range of services provided to homeowners. These charges are not included within the service charge. Payment of the fee is required in advance of the service being provided.
| | Home Ownership and Resales Team Fees |
| --- | --- |
| Shared Ownership Resale | £150 + VAT |
| Leasehold & Freehold Resale | £50 + VAT |
| Retirement Village (Former Fortis Living) Resale | £750 inc VAT |
| Staircasing Administration Charge | £150 + VAT |
| LPE1 / Management Pack | £75 + VAT |
| FME1 / Management Pack | £75 + VAT |
| Deed of Covenant/ Licence to Assign | £150 + VAT |
| Lease Extension | £250.00 + vat |
| Consent to Re-mortgage | £60 + VAT |
| Consent to assignment or change in legal ownership of the property | £60 + VAT |
| Considering a request to sublet and issuing consent | £60 + VAT |
| Considering a request for alterations and issuing consent | Under Review |
| Certificate of Compliance | £75 + VAT |
| Notice of Transfer | £25 + VAT |
| Notice of Charge | £25 + VAT |
| Deed of Postponement (approval of Mortgage) (Also on Homebuy) | £150 + VAT |
| Deed of Substituted Security (HomeBuy) | £75 + VAT |
| Copy Lease / Document (if held on records) | £15 + VAT |
| Copy Of Lease (from land registry) | £25 + VAT |
| Copy NHBC Cert | £15 + VAT |
These fees are for Platform Housing Groups administration services only. Additional fees may apply – e.g. Valuation Fees and/or Platform Legal Fees as well as your own Legal Fees.
Insurance information for Shared Ownership and Leasehold Properties