Funding supports local community hubs in North and West Midlands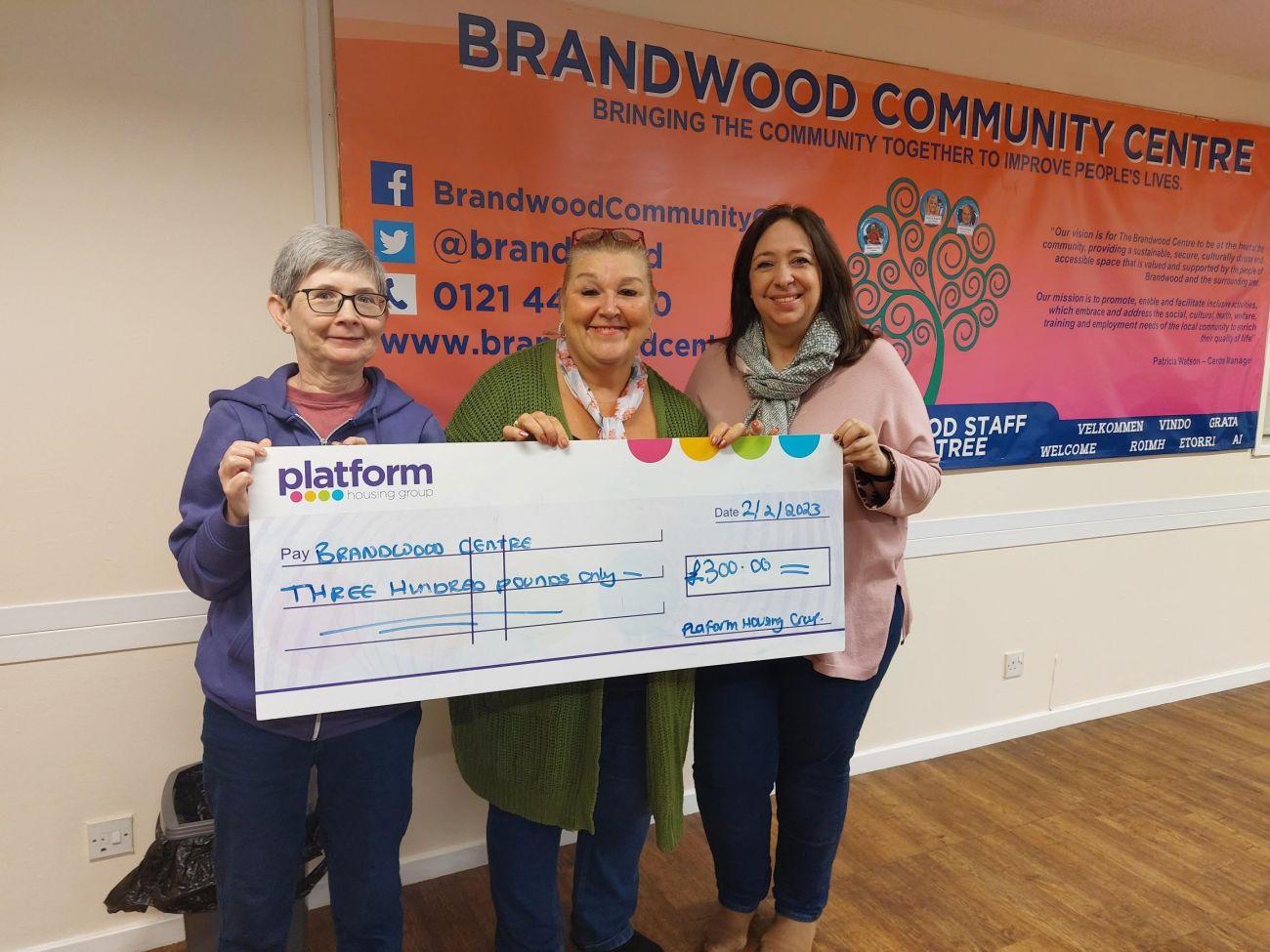 Platform customers in the North and West Midlands have continued to receive a warm welcome and support at their community hubs, thanks to £30,000 funding from Platform Housing Group and EEM.

Our vision is to build a better future by investing in affordable homes, services and communities. We've used £20,000 from our Wellbeing and Community Chest Funds, along with a further £10,000 grant from the EEM Trust, to help support existing warm hubs.
One local organisation to benefit is the Brandwood Community Centre in Kings Heath, Birmingham who received £300 of the funding to help them continue to hold their warm hub sessions, stay open longer or offer items for use at home to help people keep a little warmer.
Marion Duffy, Chief Operations Officer at Platform Housing Group said, "Running in the heart of local communities, warm hubs are designed to support vulnerable and isolated people, as well as those on lower incomes, when the cost of living continues to be a daily challenge.
"The activities and services available at the community hubs we're supporting are operated by volunteers from within the local area; people who are uniquely positioned to understand the needs of their local communities."

Our campaign to keep customers warm and supported has resulted in donations totalling £2,115 to local charities and organisations in the Birmingham, Warwick and Nottingham areas including The Pillars Academy, Open Door Community Foundation, Cambridge Road Methodist Church, Redeemer Church, Harbourne Baptist Church, Saltisford Church, CALFLO and Arley Methodist Church.
Jill Bent, from Brandwood Community Centre said, "The Manager and staff at the Brandwood Community Centre would like to express their gratitude for the support Platform Housing Group has given us with the Warmer days / Warmer nights Hub. We purchased items such as hot water bottles, fleece blankets, flasks and much more, and the people using our Centre said how much it helped them."