Funding is helping to support local communities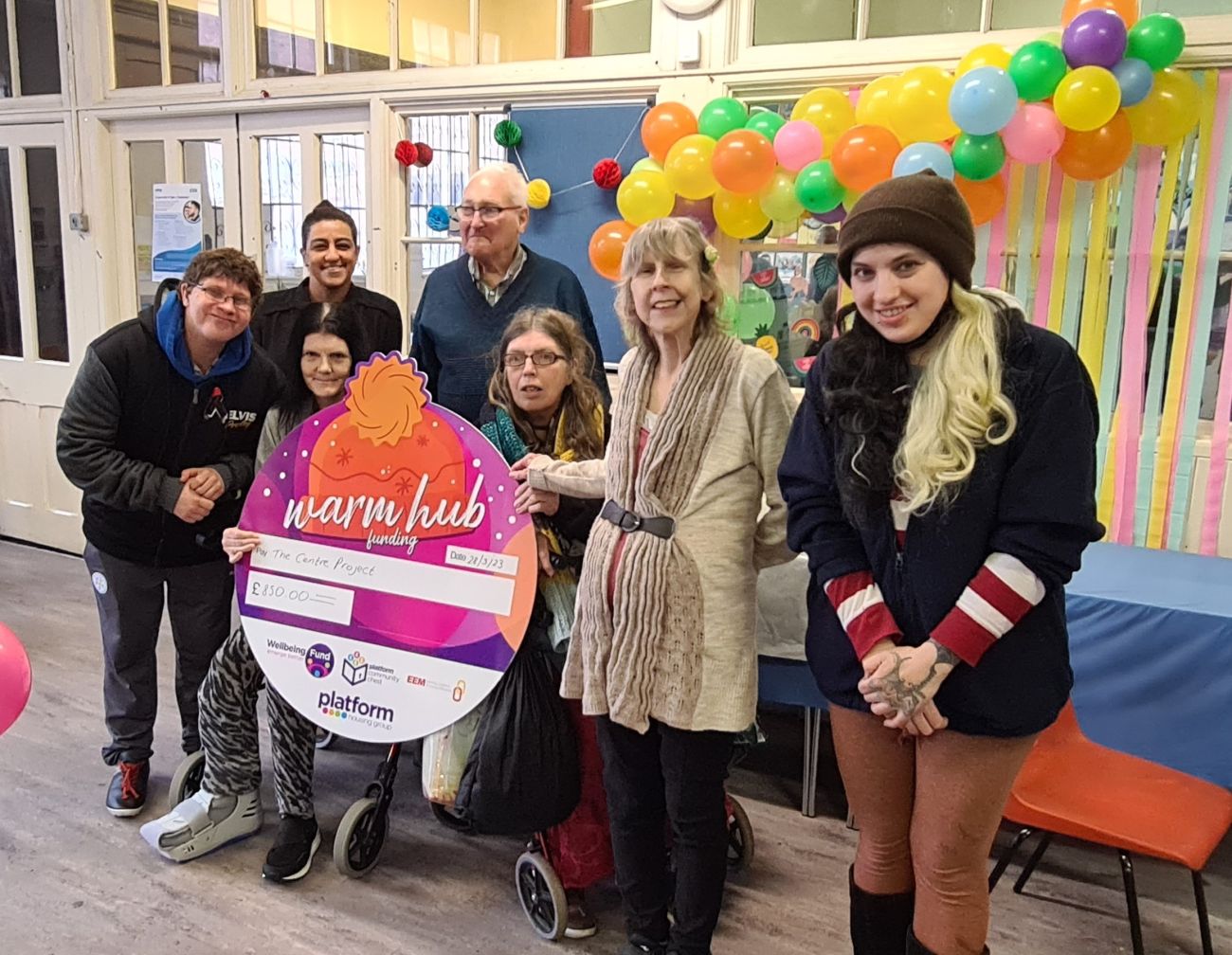 Platform customers in Leicestershire will continue to receive a warm welcome and support at their community hubs, thanks to £30,000 funding from Platform Housing Group and EEM.

Platform Housing Group, whose vision is to build a better future by investing in affordable homes, services and communities is using £20,000 from their Wellbeing and Community Chest Funds, along with a further £10,000 grant from the EEM Trust, to help support existing warm hubs.
One local organisation to benefit is The Centre Project in Leicester who do a great deal to help local people who feel lonely or isolated. They have received £850 of the funding to help them continue to hold their warm hub sessions, stay open longer or offer more food.
Marion Duffy, Chief Operations Officer at Platform Housing Group said, "Running in the heart of local communities, warm hubs are designed to support vulnerable and isolated people, as well as those on lower incomes, when the cost of living continues to be a daily challenge.
"The activities and help available at the community hubs we're supporting are operated by volunteers from within the local area; people who are uniquely positioned to understand the needs of their local communities."

Platform's campaign will see them donate £1,850 to local charities and organisations in Leicestershire, including The Centre Project, Broughton Astley Volunteer Group and the Kibworth Community Library.
Danielle Williams, The Centre Project, Community Engagement Worker said, "We are very grateful for the donation from Platform Housing Group, as running our sessions very much depends on volunteers and funding. Local people really enjoy getting together and having a chat over a cuppa."