Fantastic new Community Hub launched to support local people in Skegness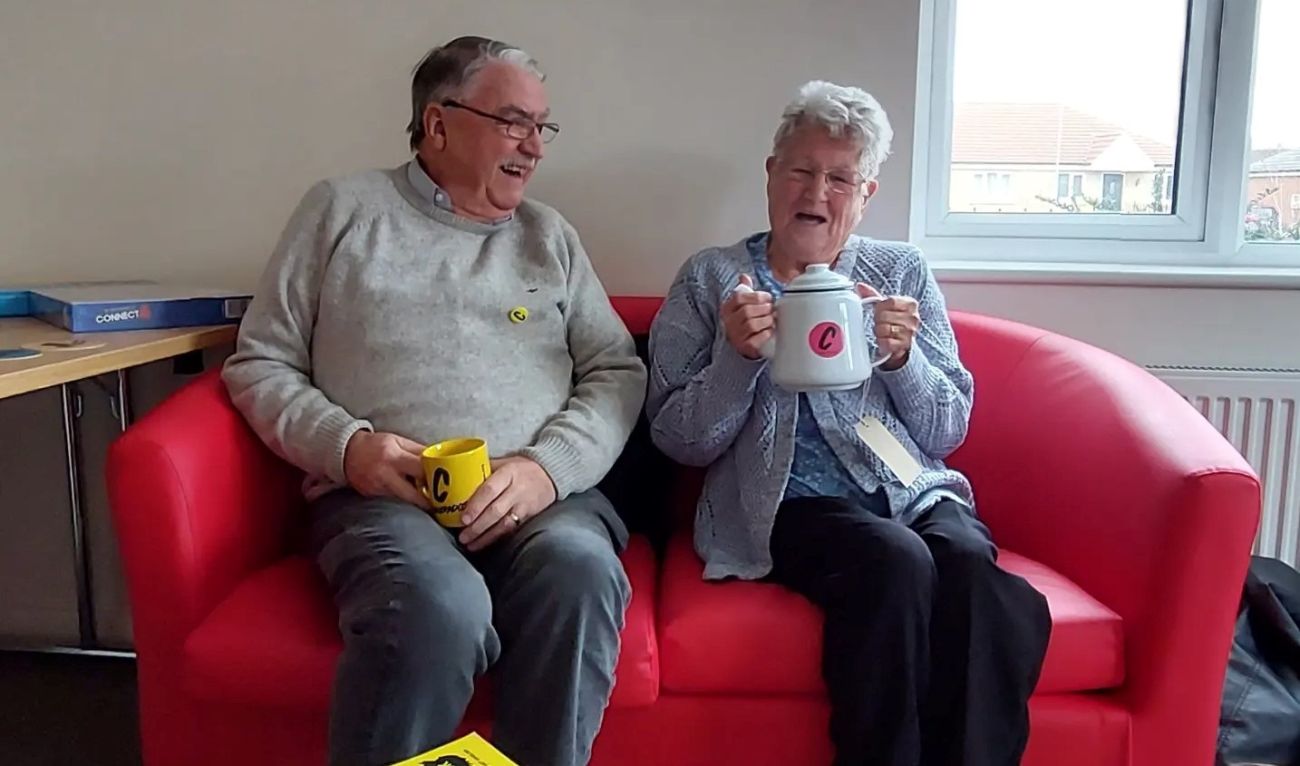 Platform customers can access help and support thanks to a new Community Hub launched at our scheme in Clarke Way, Skegness.

Platform Housing Group's vision is to build a better future by investing in affordable homes, services and communities, so has used funding from their Wellbeing and Community Chest Funds, along with grant money from the EEM Trust, to launch this new community hub.
Marion Duffy, Chief Operations Officer at Platform Housing Group said, "Launched in March 2023 and running in the heart of our neighbourhoods in Skegness, our new Community Hub offers support to our customers, particularly those who may be feeling isolated.
"The activities on offer have been launched in partnership with the Camerados Movement and are delivered by our local Community Engagement Officer and Community Rep volunteers from the neighbourhood; customers who really understand the needs of their neighbours."
Every Thursday between 10am and 12 noon, there is a Camerados Public Living Room at the Community Hub, where people can come together to meet and chat with their neighbours and share a cuppa and biscuits.

Platform customers' Patrick and Gladys Sweeney, who have regularly attended the sessions since their launch said, "We always receive a very warm welcome. It's so good to chat, have a cuppa with your neighbours and share future ideas for the new Community Hub."
Public Living Rooms are set up by local Camerados, in this case Platform's Community Engagement Officer Samantha Smith, who explains more: "Camerados is a social movement, established in 2015 that aims to open Public Living Rooms in communities - welcoming, no-agenda places."

Maff Potts, Founder of Camerados said "There are 183 Public Living Rooms offering folk the chance to look out for each other, in a mutual way. You can find them in community hubs or in libraries, cafes, hospitals, schools, empty shops and parks. Anyone can set one up and we can give you free resources to help, just get in touch with us at cuppa@camerados.org."