Christmas Kindness donation to The Zinthiya Trust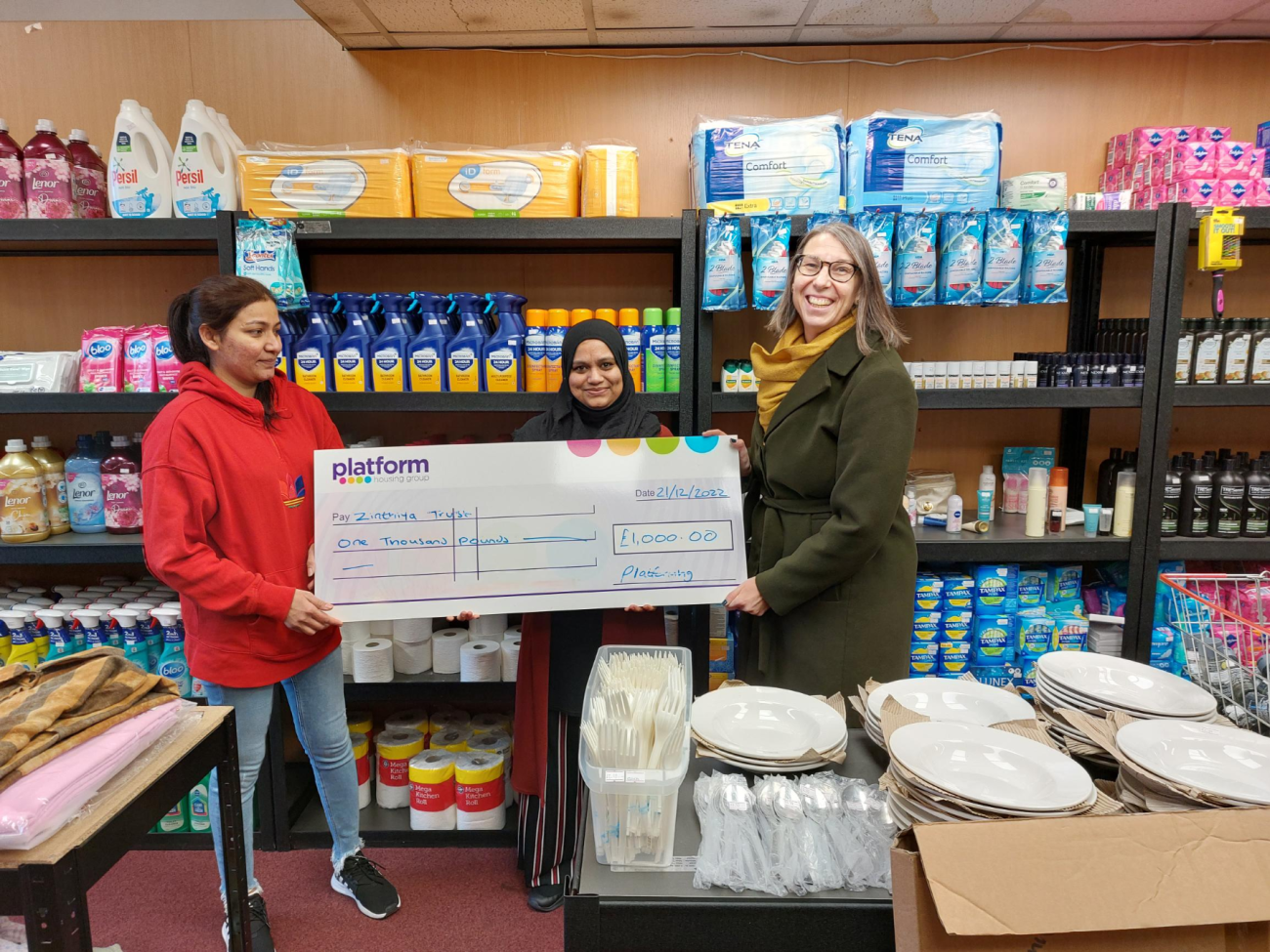 Platform has donated £1,000 to The Zinthiya Trust, who aim to provide information, advice and practical support to alleviate poverty and abuse for people living in Leicestershire.

The donation is part of Platform's annual Christmas Kindness Campaign, which will see the organisation donating over £35,000 to more than 50 vitally important charities and organisations, like The Zinthiya Trust.
Platform's Executive Director of Corporate Resources, Clare Durnin said: "Our mission is to build a better future by investing in affordable homes, services and communities, which is why we support and work with local charities, who despite the increase in people needing their services, due to the cost of living crisis, are continuing to support our customers and local communities."
Based in Leicester, the charity offers a support service aimed at making their customers more secure financially, emotionally and physically and to help them lead fulfilling lives.
Zinthiya Ganeshpanchan, Zinthiya Trust founder said: "We will use Platform's very kind donation to help us to continue supporting some of the most disadvantaged families in Leicester and Leicestershire.

"We are supporting more people than ever before, due to the cost of living crisis that we are all experiencing and are regularly being approached by new customers who are really struggling."