Maintaining and Improving your Home
We carry out a regular programme of maintenance and servicing to help ensure your home is kept in good condition and meets our legal requirements as your landlord.
We will inform you about any maintenance or servicing planned for your home and involve you in the process where possible. For example, if we replace your kitchen or bathroom, we will give you a choice of colours and designs. We will tell you in advance if we need to undertake any servicing work on your property and all work will be carried out by registered and approved engineers. We will also check that you are satisfied with the work when it is completed.
We take statutory safety inspections and testing very seriously to ensure that we meet all our legal obligations. As part of your tenancy agreement, it's important that you allow us into your home for safety servicing. Legal action can be taken to gain access if necessary.
Below are the types of maintenance and improvements we carry out in our properties.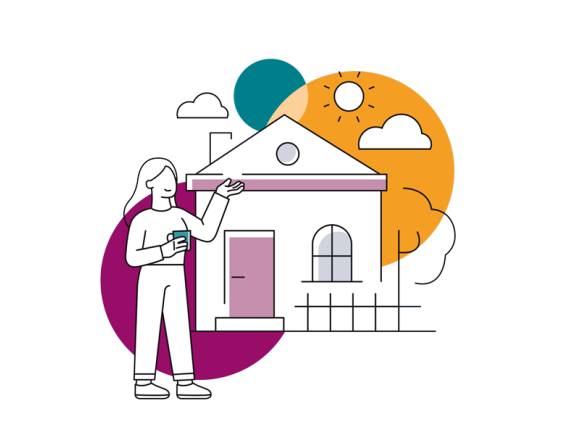 Cyclical Maintenance
This is work to maintain the general condition of your home. It usually happens every seven years and includes:
external redecoration of your house or block of flats
internal decoration of communal areas e.g. stairwells and entrance halls
We do not paint the inside of your home.
Cyclical Servicing
This is work that has to be carried out on an annual basis. It includes:
gas, oil and solid fuel system servicing
smoke and carbon monoxide detector inspection and testing
electrical testing
lift servicing (where applicable)
statutory or health and safety inspections
Loft Space
Loft spaces should always be kept clear and no personal items stored. If work needs to be carried out, it's essential our Repairs and Maintenance team can access the space.

The key reasons for this are:
Loft boards and flooring in the loft or roof space are not designed to hold or store items as they cannot take heavy weight.
The horizontal rafter or ceiling joist timbers in your loft are there purely to hold up the ceiling below. Items stored in the loft could cause the ceiling to start to bow resulting in cracking which could potentially result in your ceiling failing and collapsing. 
If accessing the loft/roof space there is a risk of falling through the ceiling. It's very easy when moving around in the loft to miss the ceiling joists resulting in standing on the actual ceiling (which will not take the weight of a person). The result would be a fall to the lower floor level of some eight feet or more, which could be potentially fatal.  
An untidy or cluttered loft could promote a pest infestation resulting in damage to your belongings and the fabric of the building
If there were to be a fire in your home then excessive items stored in your loft could act as fuel and potentially allow the fire to spread more quickly and cause more damage.
Items being stored can also have an impact on the insulation performance and consequently have an effect on your heating bills.
We are not liable for any items that are stored in the loft space of your home and any damage caused to the loft area could be rechargeable.


If you have any questions about this, please contact us on 0333 200 7304.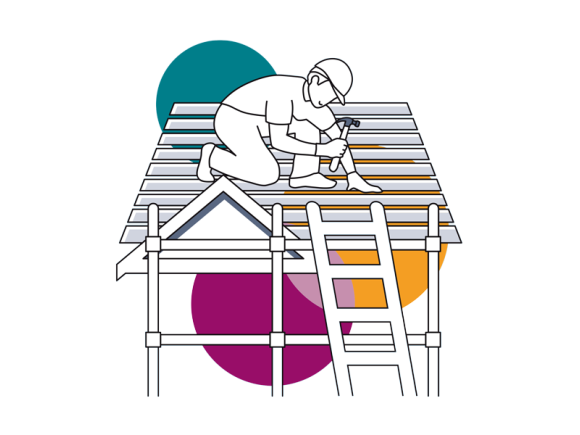 Planned Improvements
This is a planned programme of work to improve your home. It could include:
new kitchen
new bathroom
replacement windows
re-wiring
heating upgrades
What is Retrofit?
Platform Housing Group are committed to improving the energy efficiency of our housing stock and have a long-term plan to ensure all our properties are improved to a minimum of an EPC rated C by 2030.
An EPC (Energy Performance Certificate) is an assessment of a property's current level of energy efficiency and gives suggestions of what can be done to improve this. The ratings are measured G to A with G being the least energy efficient and A being the most energy efficient a property can be.
In basic terms, Platform Housing are trying to make your homes warmer and cheaper to run as well as reducing our carbon footprint.
The government has set out a framework called PAS2035 to ensure all retrofit projects follow a clear path and that all measures installed will improve the energy efficiency of each home and not have a detrimental impact.
Platform have been awarded funding from the Social Housing Decarbonisation Fund (SHDF) to retrofit around 900 of our properties.  The numbers and properties are not finally pinned down.
To enable us to get the funding we carried out a desktop analysis to find the properties eligible for retrofit. These will all now require a full retrofit assessment site survey to confirm their suitability and determine the most appropriate measures. Some factors may present barriers to certain properties such as planning and national grid Distribution Network Operator (DNO) approvals for installing heat pumps and solar panels, so these may affect which properties we are able to retrofit.
Measures will include a range of wall and loft insulation, new doors and windows, heat pumps and solar panels, although the mix of measures will vary between homes as a custom-made plan will be drawn up for each home.
You may want to carry out an improvement or alteration to your home.
Before you start work, it will be necessary for you to obtain permission from us under your tenancy agreement conditions.
Take a look at our Guide to Undertaking Your Own Home Improvements Brochure
Please complete the form below giving as much information about the alterations as you can. Alternatively, you can call us on 0333 200 7304. 
Once we have received your application, we will reply to you informing you of our decision, subject to any appropriate conditions.
Occasionally we may refuse permission but we will tell you our reasons. Please do not begin any work until you have received permission from us, as unauthorised work will need to be put back to its original condition at your own expense.