Community
Customers
Housing
Platform secures grant to help fund local community warm spaces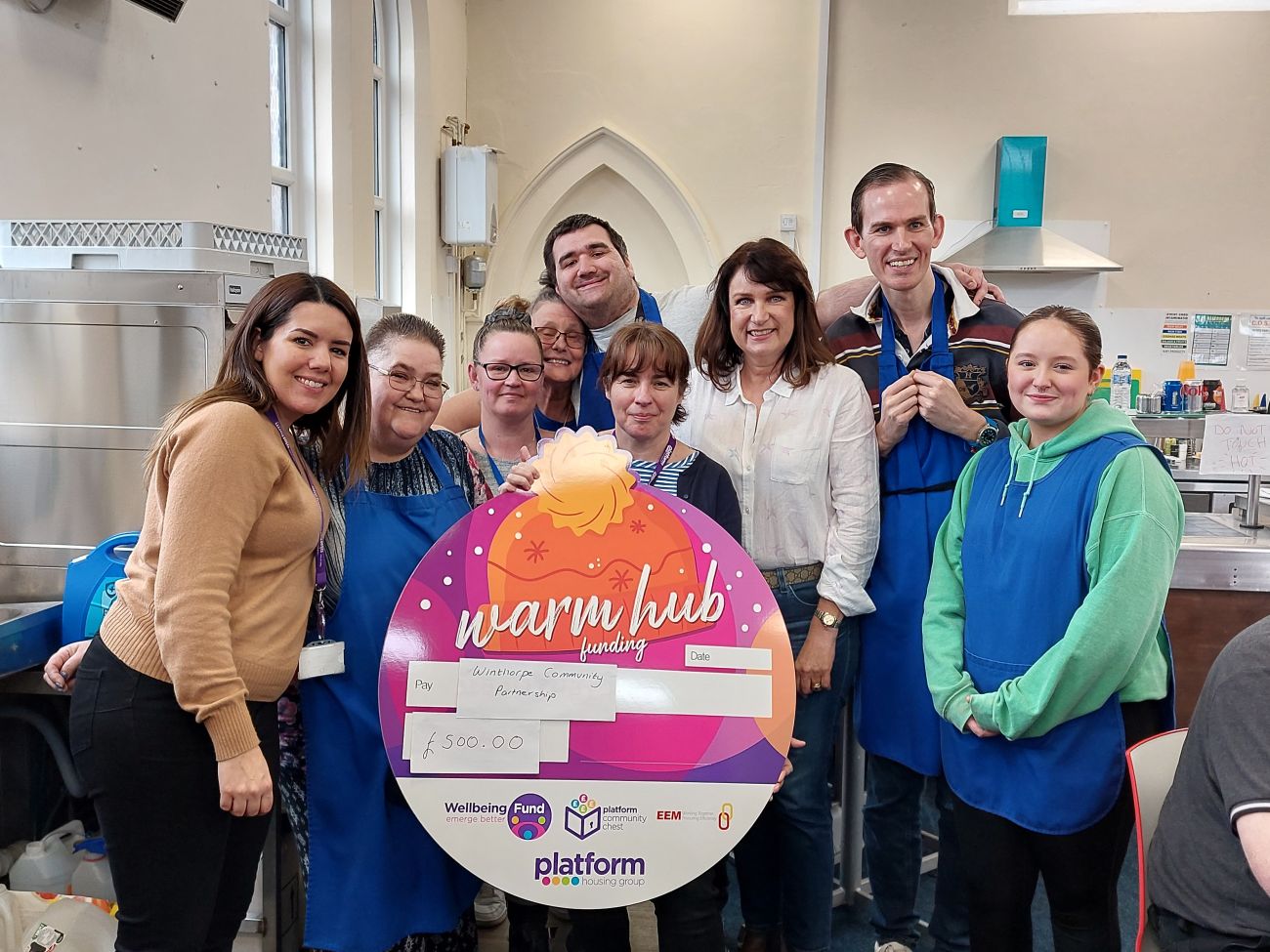 A warm welcome will be offered to local housing association's customers, thanks to £10,000 grant funding, secured from the EEM Trust cost of living fund, which offers grants for projects that will support local people struggling with the cost-of-living crisis.

Platform Housing Group is using this grant, along with a further £20,000 from their Wellbeing and Community Chest Funds, to help fund existing and new community warm hubs.

Marion Duffy, Chief Operations Officer at Platform Housing Group said, "We are absolutely delighted to have been awarded this grant funding from EEM, which we have increased to £30,000 to help support existing, vitally important, warm spaces and launch a new warm space in one of our community hubs in Skegness.

"More than 50 existing warm spaces will receive a share of this funding, to enable them to hold more sessions, stay open a little longer or offer more food. The funding will also make it possible for us to provide warm packs for people to take away to help them keep a little warmer at home."

Platform has allocated the funds to groups across their communities in Gloucestershire, Herefordshire, Worcestershire, Leicestershire, Lincolnshire, Derbyshire Dales and the West Midlands, taking into consideration the number of homes in the area, along with high levels of hardship and fuel poverty.
Rebecca Dermody-Simmons, EEM Chief Executive said "As a not-for-profit organisation, we place great emphasis on supporting the communities that our 300+ public sector members serve. As an extension of this, we launched this emergency fund to help our members support some of the most vulnerable people throughout the current cost of living crisis.
"We were overwhelmed with applications, but we were pleased to award this donation to Platform Housing Group as it is clear they already have the avenues set up to efficiently distribute this donation to the people who need it the most."