Community Donation To Local School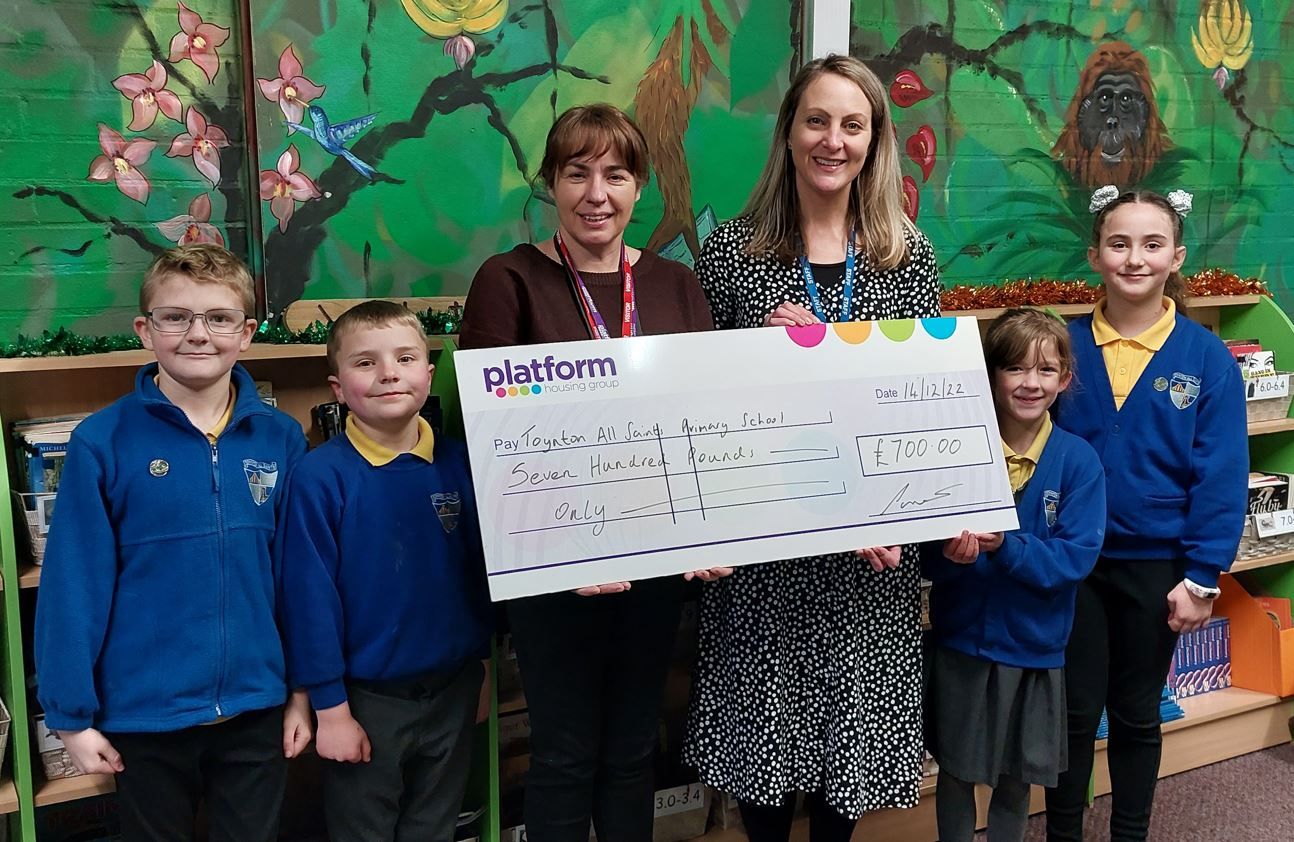 Platform has donated £700 Community Chest Funding to Toynton All Saints Primary School in Spilsby, Lincolnshire so they can purchase much needed items for the school, which will benefit their pupils.

The funding was donated from Platform Housing Group's Community Chest Fund to enable the school to buy a new playground friendship bench, a set of class dictionaries and a range of new French books to expand what is on offer to pupils in their school library.
Marion Duffy, Platform Housing Group's Chief Operations Officer said, "We are delighted to have provided Community Chest Funding to Toynton All Saints Primary School, which has been used to buy new library books and a lovely playground friendship bench for their pupils to use.
"Friendship benches are used in many schools to try and address loneliness and foster friendship in the playground. They are such a great idea as any children who are looking for someone to play with them, who are upset, or who wish to talk about a concern can go to the friendship bench."
Platform customers and local charities, clubs and other not-for-profit organisations can apply for Community Chest Funding if their work or project directly benefits local Platform customers. All applications are assessed against specific eligibility criteria by customers who sit on their Customer Experience Panel.
Suzy Sutton, Headteacher, Toynton All Saints Primary School said: "As a school we feel fortunate to have received Community Chest funding to buy a new friendship bench for our playground, a set of class dictionaries and some new French books for our library to further develop the curriculum we offer.
"We are so grateful to Platform for their continued support for our school and the pupils and community we serve, as this is the second donation we have received to help us deliver some of our great projects and initiatives."