Community Donation To Help Support A Local Community Warm Hub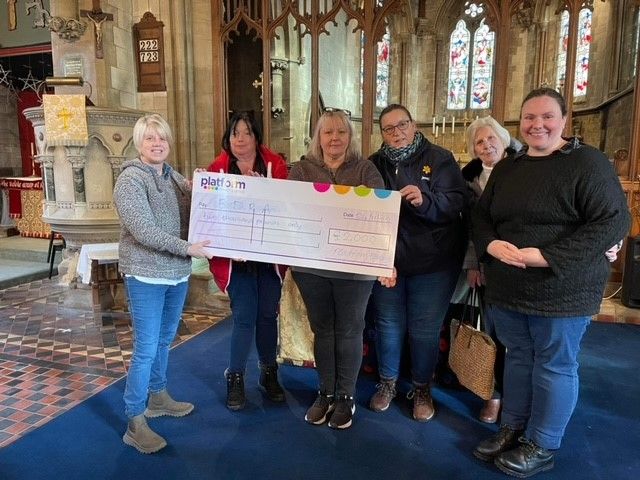 A new Community Hub is now open in Binbrook, Lincolnshire, offering local residents a warm welcome thanks to £2,000 Community Chest Funding from Platform Housing Group.
The Binbrook District Residents Association has used the donation to pull their local community together, setting up a new Warm Welcome Community Hub, which runs every week and now has around 30 regular visitors.
Marion Duffy, Platform Housing Group's Chief Operations Officer said, "It's lovely to hear that Platform's Community Chest Funding has enabled this fantastic group of volunteers to offer the local community in Binbrook a safe and warm place to socialise and be together.
"The Warm Spaces initiative was launched in response to the cost of living crisis and lots of local councils and community organisations are getting involved to provide warm spaces where local people can sit and be warm, have a hot drink or food, access support and avoid loneliness."
Platform customers and local charities, clubs and other not-for-profit organisations can apply for Community Chest Funding if their work or project directly benefits local Platform customers. All applications are assessed against specific eligibility criteria by customers who sit on their Customer Experience Panel.
Angie Wood, Binbrook District Residents Association said: "We are very excited about Platform's Community Chest funding which has enabled us to work with other groups in Binbrook village to set up our Warm Welcome Community Hub in the High Street. The local WI have also provided support with volunteers.
"We currently hold a weekly session attended by around 30 local people, who can have hot soup or toasties, hot drinks and enjoy the company of others, while keeping nice and warm."
Local community groups can find out more and apply for Platform's Community Chest Funding on their website.