Community
Specialist Housing
Retirement Living
Chair-Based Exercise Classes Prove A Hit With Local Residents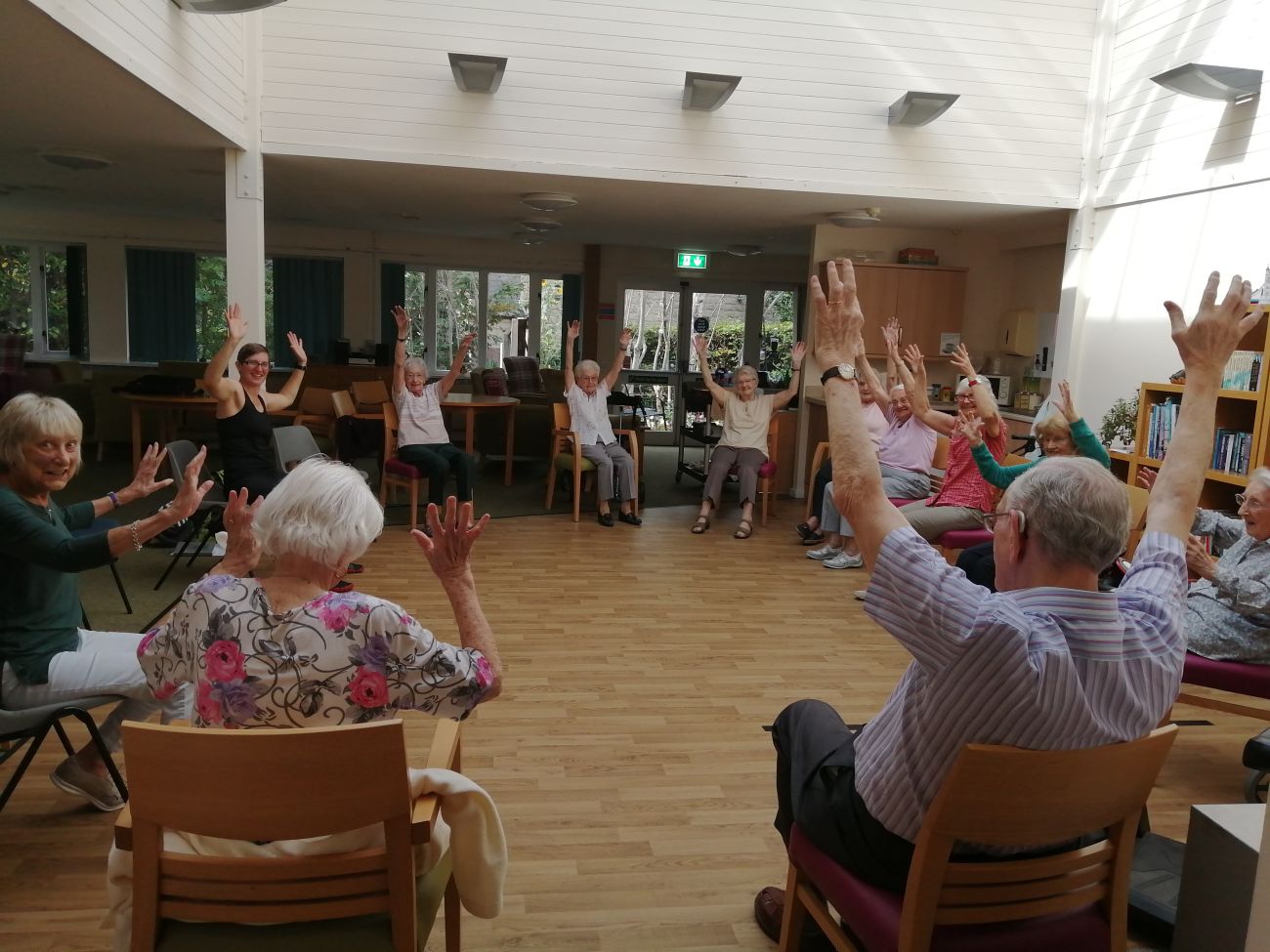 Chair-based, low impact exercise classes are proving a real hit with residents at Underhall Retirement Living scheme in Matlock, thanks to £2,925 Community Chest Funding from Platform Housing Group.
The grant awarded to Freedom Leisure has enabled the not-for-profit charitable leisure and cultural trust to deliver regular, free chair-based exercises at the scheme in Matlock. Based across the UK, their mission is to 'improve lives through leisure.'
Marion Duffy, Platform Housing Group's Chief Operations Officer said, "It's wonderful to hear that Platform's Community Chest Funding is enabling residents to attend these fun exercise classes which are proving a real hit, whilst also supporting their general health and wellbeing.
"Research shows that seated exercise can help build healthier muscles and bones, an improve posture, flexibility and balance; things that are obviously vitally important to our older residents to help them maintain their independence."

Platform customers and local charities, clubs and other not-for-profit organisations can apply for Community Chest Funding if their work or project directly benefits local Platform customers. All applications are assessed against specific eligibility criteria by customers who sit on their Customer Experience Panel.

Alistair Gould, Area Manager - Freedom Leisure, Derbyshire Dales said, "Our mission at Arc Leisure Matlock is simple - to improve lives through leisure. The support provided by Platform Housing Group has enabled us to deliver this through the provision of chair-based exercise classes at Underhall.
"The impact of this work goes beyond supporting residents with their physical health, providing them with the opportunity to come together to socialise and improve their mental well-being"
Local community groups can find out more and apply for Platform's Community Chest Funding here.