Paying Your Rent and Service Charges
We offer a variety of easy and safe ways to pay your rent. It is important that you pay on time and in full, otherwise your home may be at risk.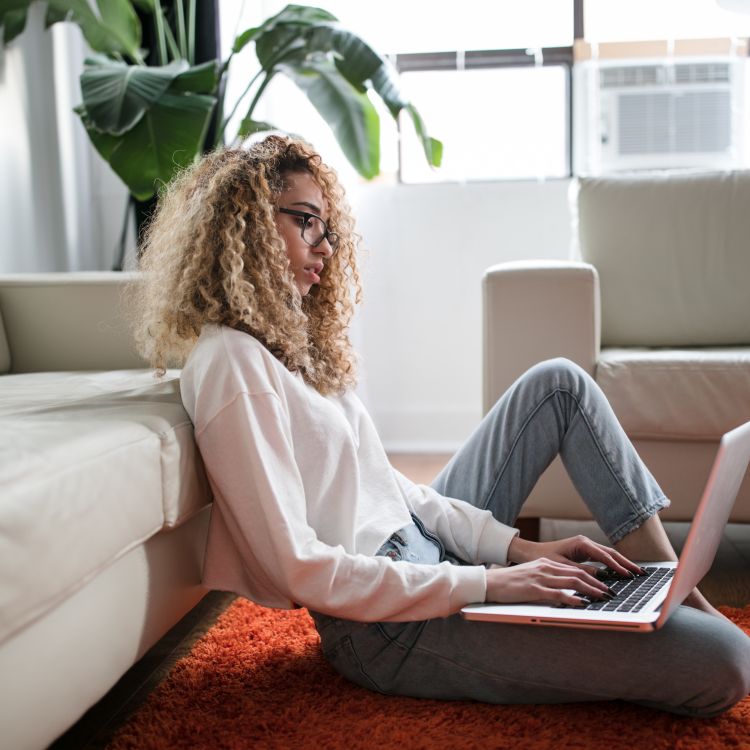 Your rent is payable in advance. If you pay monthly, your rent is due on the first day of each month. If you pay weekly, your rent is due on Monday each week.
If you have any problems paying your rent, please contact us as soon as possible so that we can help.
Be scam aware - any rent increases will be advised by letter direct to you. Please note that we do not call to advise of rent increases, if you do receive a call like this, please be aware that it could be a scam.
2023 Rent and Service Charges
We wrote to you in February confirming what your new rent will be from April 2023, along with any separate service charges payable.
Please remember, a service charge is not a rent charge. It is the amount payable in addition to the rent for the delivery of  services such as heating, lighting, laundry costs, repairs, maintenance, improvements, and our cost of management.
As you may know, world energy prices have increased and are now at unprecedented levels. The increase in energy prices means we are all paying more for our household energy bills and this has meant we have had to increase service charges to ensure we meet those additional energy costs. 
We know that the current cost of living and energy price crisis is worrying for many, and we are doing all we can to offer support. If you are worried about paying for the additional charges, please get in touch with our Income team. You can speak to them by calling 0333 200 7304, then press Option 1 followed by Option 3.
As a not-for-profit social housing landlord, the costs of providing our services are covered by the rent we receive. We re-invest all rental income in maintaining and improving our homes, building new ones and supporting our customers and communities.
You can find out more in the 'How we spend every pound' section of our 2021-22 customer annual report, which you can view here.
Social rents are linked to inflation, which continues to increase due to higher energy and fuel costs and prices in shops, leading to rent increases across the country. This year the government has capped rent increases at 7%.
We know that times are hard and household budgets are stretched so our decision to increase rents by 7% is not one we have taken lightly. We have tried to strike a balance between keeping rents affordable and making sure that we can continue to maintain and improve the quality of our homes, build new ones and support our customers and communities.
Social rents are set out in the Rent Standard (Direction on the Rent Standard 2019) published by the government's regulator for social housing and are reviewed annually. This is to ensure that rents are fair, wherever you live, and remain below that of similar privately rented homes.

Increases are linked to inflation and using the government's formula based on the Consumer Price Index (CPI) + 1%.
For example, the CPI + 1% is 11.1%. However, the Government has capped the rent element of your charges at 7%.  Other service charges such as alarms, ground maintenance, electricity and gas may be charged at a higher or lower rate. 
During the first year of your tenancy, we review the rent once only. After the first year, your rent is reviewed annually in line with government guidance, as explained above. Any changes to your service charges will be made at the same time.
We will give you one calendar month's notice in writing of any changes.
Universal Credit
If you claim Universal Credit, please review your online DWP journal 'to do' list as Universal Credit will send you a request to update your housing costs after the rent increase date in April. Please only complete your journal 'to do' during the week of the 3 April and not before.
Failure to report this change when your new rent comes into effect may result in Housing Costs being assessed incorrectly.
Housing Benefit
If you claim Housing Benefit, and it is paid directly to Platform Housing, you do not need to tell your local council about the changes to your rent, as we will inform them of this change. If you receive Housing Benefit directly and then pay it to us, you will need to notify your local council of the change in your rent.
Direct Debit
If you pay via Direct Debit you do not need to do anything. You will soon receive a letter from allpay confirming the new amount to be collected.
Standing Order
If you pay via Standing Order you will need to contact your bank or building society and ask them to start paying the new amount from April 2023.
Rent is what we charge you for living in one of our homes. The rent you pay reflects the size of your home and where it is. It also includes an amount for insuring the basic structure of your home (the building) but not the contents.
To make sure your furniture and belongings are covered we strongly advise you to take out home contents insurance. You can find out more here.
Why do I pay a service charge?
If your home has a shared entrance hall, grounds or other communal areas your rent includes a service charge. This means that we will look after the cleaning, gardening, maintenance, lighting and electricity charges for these areas.
In some places, we use the service charge to provide facilities such as lifts, door entry and emergency call systems. If you pay service charges, the rent review letter we sent you will include a sheet giving a breakdown of the items you are paying for through your service charge.
How is the service charge set?
The service charge you pay is based on how much these services cost to provide. The cost is split between all of the residents who receive the services. We always aim to get the best value for money from our contractors and the way we manage our services.
Why is my service charge more/less than last year?
The service charge is based on what it actually costs us to provide the services and the facilities it pays for. As mentioned above, we always work to get the best possible value services from our contractors and from the way we manage your services. As a result, the costs can go up or down and any increase or saving is passed on to you.
Why is my list of service charges different to last year?
Please don't worry if you see a change to the way we describe some of your service charges. This is because we have reviewed how we refer to them to try and make it easier for you to see what you are paying for.
Successful Tenancies Team
If you're struggling with your finances we are here to help. Our Successful Tenancies Team advisors can assist with all aspects of money, budgeting, grants and benefits advice including:
 
• A full benefits check to see what you might be entitled to
• Advice and guidance on Universal Credit
• Help applying for benefits
• Budgeting tips to help manage your money
• Referrals to specialist debt teams and specialist energy support

You can find out more here.
Energy Bills
We know that rising gas and electricity prices are a real cause for concern. We are here to support you with some simple steps to help you manage your energy costs and keep your home warm and safe.
We can also let you know about grants and benefits to help you pay your energy bills. Visit our cost of living page to find out more.
Platform's Wellbeing Fund
You can apply for Wellbeing Funding to help you cover the cost of food, essential items such as school uniforms, energy and utility costs as well as help to bridge the gap between making a benefit application and your first payment.
Every single Platform customer is eligible for support from our Wellbeing Fund, so if you think it could help you, please make an online application here.
Alternatively, you can speak to a member of our team by calling 0333 200 7304 and they can submit an application on your behalf.
Employment Support
Are you looking for work and you need some help building confidence or getting started?
Platform has partnered with Stay Nimble and our customers can get FREE support with all sorts of work-related challenges.
You will get to talk to a qualified friend, consider your options, gain confidence and find direction.
You can find out more here or by calling us on 0333 200 7304.
Ways to pay
Direct Debit
Paying by direct debit will ensure your rent is paid automatically and securely on time, every time. You can choose the collection date and frequency (weekly, fortnightly, 4 weekly, or monthly) to suit you. You will need a bank or building society account that will accept direct debit payments.
Simply call the Rents Team on 0333 200 7304 and we can set up a direct debit for you over the phone today.
allpay
We work with allpay, our payment collection company, to offer a range of easy and safe ways to pay your rent. To register for all the following payment methods you will need the long 19-digit number (payment reference number) on your Easypay card:
Pay online at any time to suit you using a debit or credit card by registering here
Download the free allpay app to make payments via your Apple, Android or Windows smartphone at any time. You will need a debit or credit card. Allpay App
Use the automated telephone service to make payments at any time. You will need a debit or credit card. Call 0330 0416 497
Make a text payment by sending a text message from your mobile. You will need a debit or credit card. Register here