Platform rolls out its first electric vehicle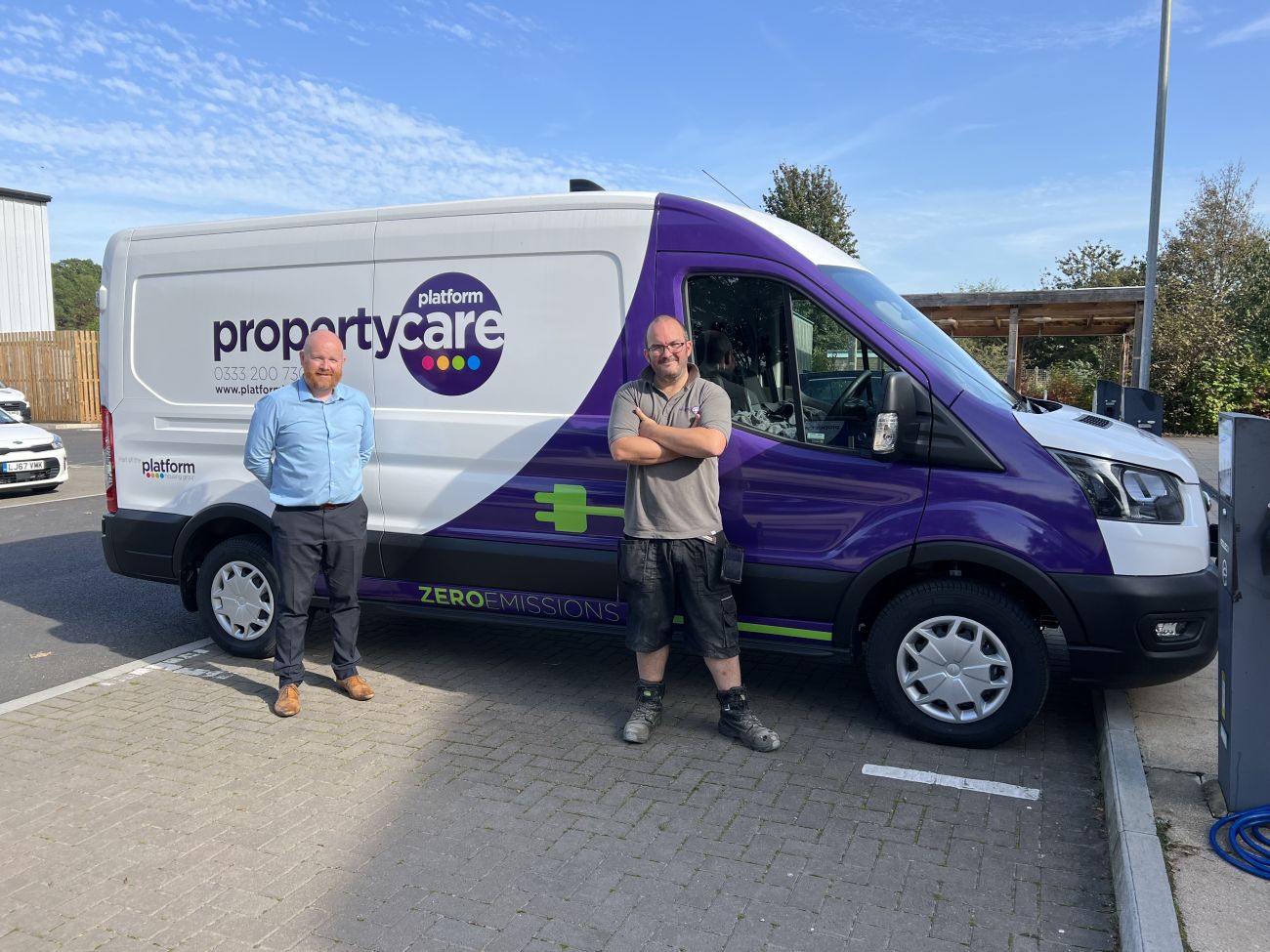 Platform Housing Group are introducing a fleet of forty electrical vehicles (EVs) to be utilised by their Property Care workforce. Earlier this month the housing associations first electric vehicles hit the road.

Platform are on a mission to adopt a more environmentally conscious stance as a business and one aspect of this is the introduction of an all electric fleet for its Property Care Operatives, who travel across the Midlands everyday.

This bold move hopes to greatly reduce its fleet emissions and cut carbon usage dramatically, as well as reducing the running and vehicle maintenance costs in order to serve their customers better. This step will help futureproof the fleet by preparing the business to meet the Government's target of reaching net zero transport emissions by 2050.
Marc Mayall, Director of Operations (Property) explains "As a business we know that future proofing our fleet is high on the agenda, especially highlighted by the Governments pledge to ban diesel vehicle production by 2035." He added "By investing in a forty strong electric vehicle fleet early enough we're ensuring that we're safeguarding our customer service offering, but also reducing our carbon footprint and our overall fleet emissions too". He finished by saying "As part of our corporate commitment, Platform is invested in tackling climate change in any way we can, as there is no planet B".

To help charge the new EVs, Platform are upgrading its electrical charging points in all offices as well working with operatives to install chargers at their home addresses.

John-James Dadd, the first Platform Operative to receive the new vehicle had this to say "The new van is very easy to drive, the mileage I'm getting from one charge is surprisingly good compared to my old diesel van". He continued "It's so easy to charge and quick too meaning there isn't any disruption when getting to our customers".
This is Platform Housing Group's first step of many, to becoming a business that has an environmentally friendly fleet and striding towards a net zero organisation of the future.

(Pictured: Adam handing over the first electric vehicle to our operative John)