Sustainability
Development
Corporate
Investors
New Homes
Homes that are fit for the future coming to Lincolnshire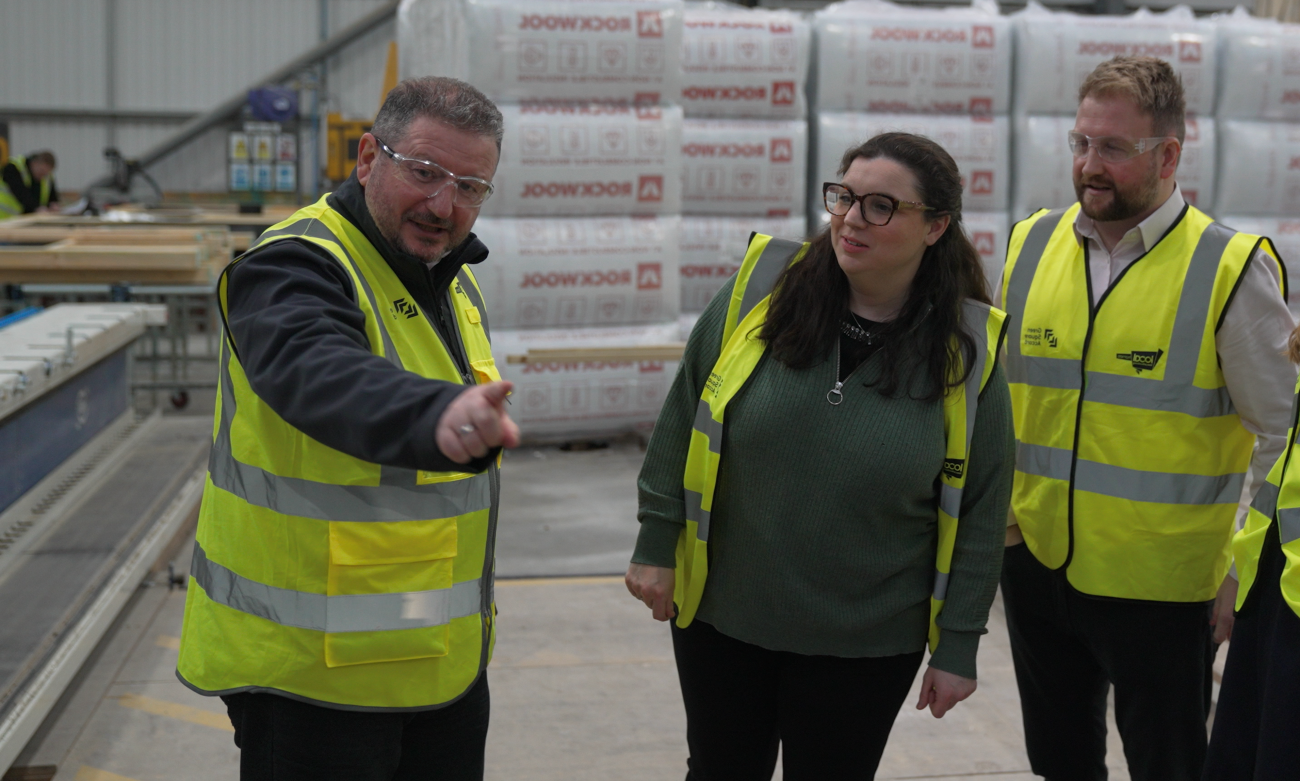 Platform will build homes this year to regulations set in the Future Homes Standard for 2025.
The group have selected six units on their site in Kirton, Lincolnshire, to be constructed to the specifications which will be ready two years in advance of the measures being implemented.
The homes will be made from prefabricated panels and then assembled on the site before further innovations are added to make the units more energy efficient and easier to maintain, exceeding the requirement set under current building regulations.
On a recent visit to the LoCaL Homes factory in Walsall, Platform's Head of Business Development and Innovation Katie Gilmartin spoke about why they are starting the project.
"We need to be building homes that are fit for the future and this site is an important part of that journey. Building the homes in this way ensures that from the first stage the home has a lower energy demand and speeds up the time to completion. Combined with energy saving technology and by consulting with customers on the way they use them, we get a home that can cost a lot less to manage over its lifetime and most importantly, our customers get a home that costs less to live in."
The constructors responsible for delivering the homes are Burmor and have been working on the site with Platform. Director Luke Boekestyn said,
"We're delighted to be pioneering this approach with Platform, which will see us going over and above the current specifications. It'll mean greater insulation in the walls of the units, an extra energy-efficient air source heat pump system, solar panels on the roof, triple glazing and thermal flooring which all mean the homes will yield excellent energy bills for residents."
Mike Doolan from LoCaL Homes said,
"We're pleased to be delivering our low carbon Eco-200 closed timber panel system as part of the development on London Road, Kirton, in partnership with Burmor Construction. Platform are particularly innovative in how they use modern methods of construction and we are proud to be delivering an offsite solution ahead of the 2025 standard deadline, allowing their newest homes to be built to the Future Homes Standard at 30% less of the standard construction time."