Funding will help to tell Margaret's Dementia Story and Raise Awareness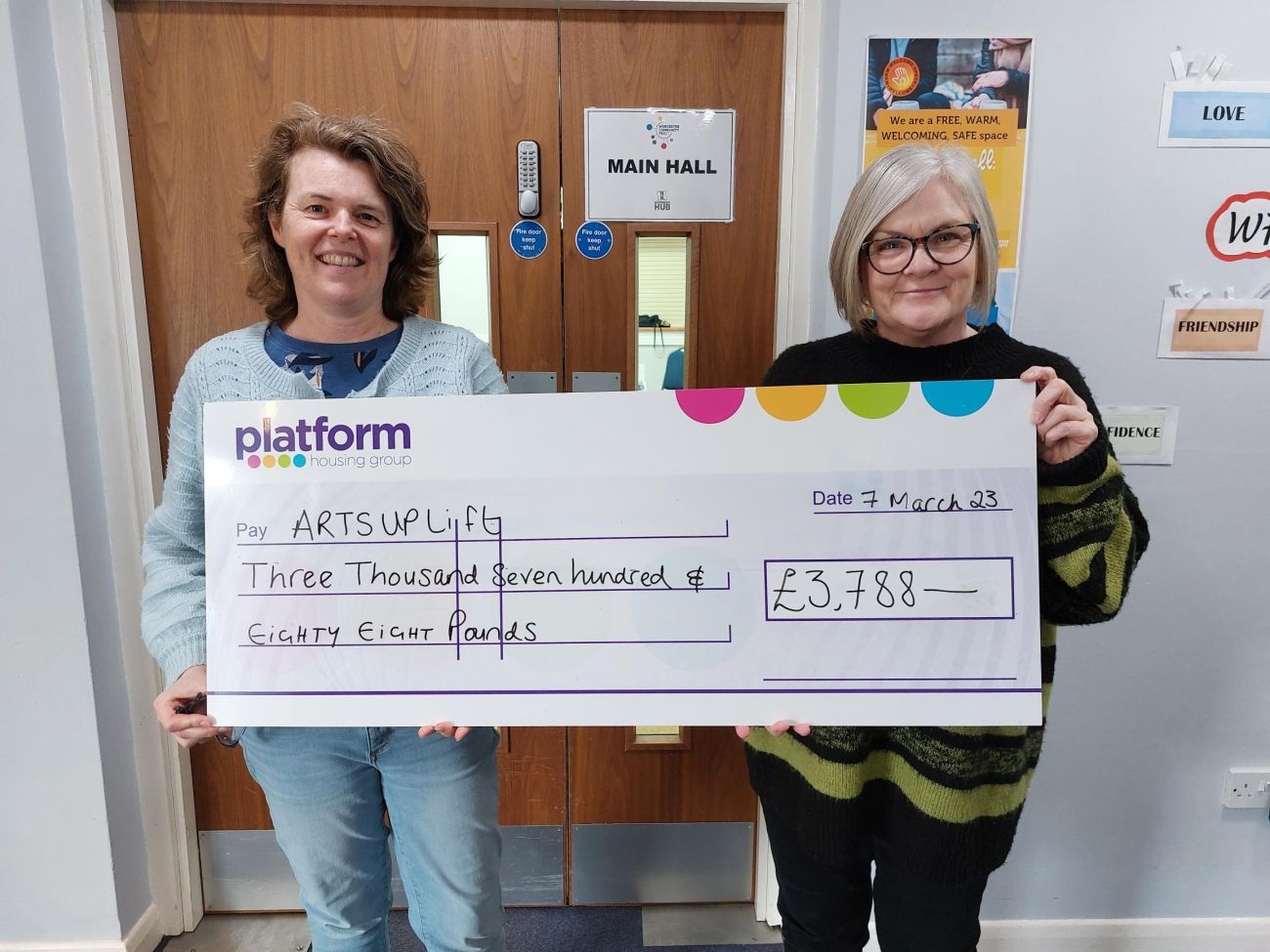 A local arts theatre group will be able to put on a storytelling play called Navigating Margaret, which is based on true-life events, thanks to £3,788 Community Chest Funding from Platform Housing Group.
Working across Worcestershire, Coventry and Warwickshire, ArtsUplift is a charity that use a wide range of exciting arts in their projects including storytelling. The funding has helped the organisation to bring together people of all ages, to audition and work on the production. It will also give 130 local residents the chance to watch the play for free when the curtain goes up at the Cube in Malvern.
Platform Housing Group's Chief Operations Officer, Marion Duffy said, "It's great that Platform's Community Chest Funding is giving residents the opportunity to take part and provide complimentary tickets to people and families who may not have previously been able to get involved.
"Margaret sounds like an amazing lady, who lived and raised her family locally. She was one of the first female pilots in Worcestershire who goes on to live with dementia and move into a care home. Raising awareness and understanding of this awful illness is really important, and this play aims to do just that."

Platform customers and local charities, clubs and other not-for-profit organisations can apply for Community Chest Funding if their work or project directly benefits local Platform customers. All applications are assessed against specific eligibility criteria by customers who sit on their Customer Experience Panel.
Jenny Davis, Founder and Director of ArtsUplift said, "We are delighted to receive the funding from Platform Housing Group to go towards our play called Navigating Margaret which is about a lady called Margaret who has dementia.
"We see how it affects her family as well as looking back on her life in Worcestershire. We have been able to audition and cast local children, young people and adult actors to be part of this professional production, which is very exciting."

Local community groups can find out more and apply for Platform's Community Chest Funding on their website: www.platformhg.com/platform-community-chest. Tickets to watch the play can be purchased on the Malvern Cube website - www.malverncube.com/ticketed-events/