donation
Worcester
theatre
TheatreMakers
Funding To Help Train Our Future Local Theatre Stars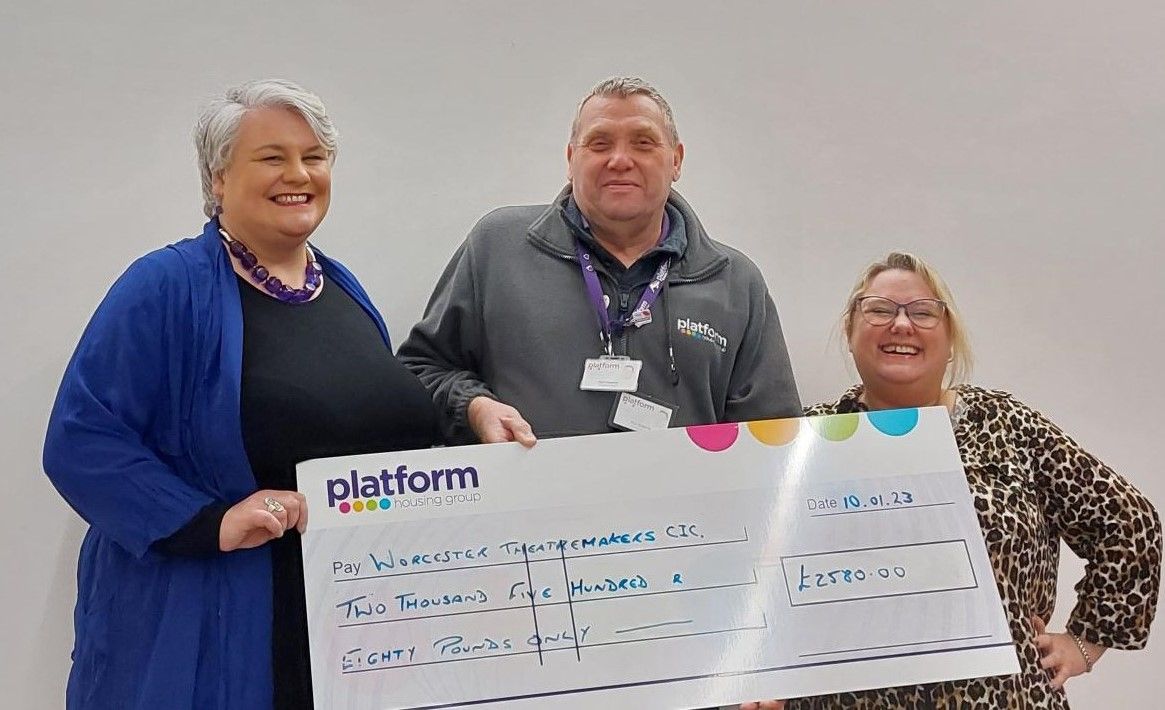 A Worcester-based theatre group is all set to help train local children to become future theatre stars, thanks to £2,580 Community Chest Funding from Platform Housing Group.
The funding awarded to Worcester TheatreMakers will enable them to provide 16 funded places for local children aged between 5 and 16 years old. They believe that theatre can be made anywhere, by anyone, with no need for a stage. They are committed to using theatre and drama to encourage children and adults to build confidence, self-esteem and people skills, in addition to having lots of fun.
Lisa Fairlie, Platform Housing Group's Director of Housing Operations said, "Platform's Community Chest Funding was set up to support local communities, so it's great to hear that our younger generation of customers can join this local theatre group and take part in free drama training, which may not have been possible previously due to the cost."

Platform customers and local charities, clubs and other not-for-profit organisations can apply for Community Chest Funding if their work or project directly benefits local Platform customers. All applications are assessed against specific eligibility criteria by customers who sit on their Customer Experience Panel.
Beth Walsh, Worcester TheatreMakers said, "The financial support from Platform Housing Group has made a huge difference to our fundraising campaign. We're excited about reaching out to local families, ensuring their children don't miss out on the joyful drama experiences we love providing."
Local community groups can find out more and apply for Platform's Community Chest Funding here.